Nordex subsidiary sells four 47.5MW wind farms in France
The French subsidiary of wind turbine manufacturer Nordex has sold four wind farms developed in-house in France.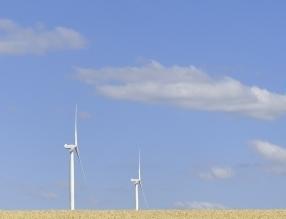 Wind turbine manufacturer Nordex's French subsidiary has sold four wind farms developed in-house in France.
The farms comprise a total of 19 of the N100/2500 turbines, with a combined generation capacity of 47.5MW
The first of the Nordex-developed projects, Forge in the Cher region in central France, has been sold to Allianz Renewable Energy Partners IV Limite.
This is the sixth Nordex wind farm to be purchased by the Allianz Group, which now owns a portfolio of more than 80MW from the manufacturer. The other three projects developed by Nordex are the Bois Ballay, Coudrays and Mazeray, and have been sold to BNP Clean Energy Investment Partners, a private equity firm.
BNP invests in renewable energy and already operates a Nordex wind farm in Ireland.
Mazeray, in the west of the country, is scheduled to be complete in September 2012.
Nordex France has also received a turbine supply order, under which it will supply four machines from its N90/2500 series.
The customers have entered into premium service agreements with Nordex for ten and eleven years, respectively.
Caption: Nordex subsidiary has sold four of its wind farms in France. Image courtesy of Dan.