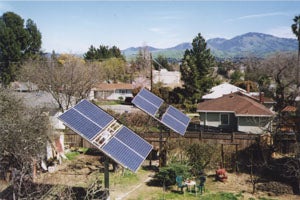 OPEL Solar and OPEL Technologies has completed the installation of a tracker-based solar system at the Aquarion Water Co's DW Loiselle water treatment facility in the US state of Connecticut.
The solar power plant, which will be built and operated by OPEL Solar, will use the company's TF-800 single-axis tracker and the SF-45 dual-axis tracker.
Commissioning of the facility advances both OPEL's and Aquarion's commitment to environmental stewardship.
The power project is expected to produce approximately 43MWh of electricity a year, representing about 22% more energy than would be expected from the same panels in a fixed installation.
In addition, the pilot project reduces the energy required to operate the Aquarion water facility. Construction of the facility began in September 2011.
In December 2011, the United Illuminating Company approved the solar facility following the successful completion and generation of electricity.
OPEL Solar CEO Leon Pierhal said this is the first installation for OPEL at a private or municipally owned water plant. "Our solar tracker installations can be an ideal, cost effective model for private utilities and municipalities nationwide," he said.
The company is a developer and supplier of ground-based and rooftop photovoltaic tracker systems, and high concentration photovoltaic solar panels.
Image: The solar facility uses TF-800 single-axis tracker and the SF-45 dual-axis tracker thereby producing more energy from any brand of solar panel. Photo: Teratornis