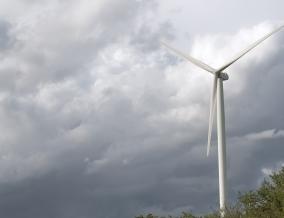 REpower Systems has entered into a contract with UK-based RWE npower renewables for the supply of ten turbines to Bradwell wind farm in Essex, England.
The facility is located to the south of Bradwell-On-Sea; it will be developed by RWE npower renewables and will consist of REpower MM82 machines. The turbines have an output of 2.05MW and will each generate enough electricity to power the equivalent of nearly 12,000 homes a year.
RWE npower renewables project manager Michael Williams said: "We are pleased to be working again with REpower UK and building on our past successes. RWE npower renewables are now finalising contracts for the associated Civil and Electrical Balance of Plant works. We aim to start construction of the wind farm before Easter 2012, which is likely to present opportunities for economic benefit and employment in the region."
REpower managing director Rick Eggleston added that signing the deal for Bradwell has increased RWE npower renewables portfolio to more than 70MW.
Installation of the wind turbines will start in the latter half of 2012 and is expected to be complete by the end of the year.
REpower has delivered 36 onshore wind farms in England, Scotland and Wales, as well as one offshore wind farm in the North Sea.
Caption: UK wind farm has secured turbines from REpower Systems