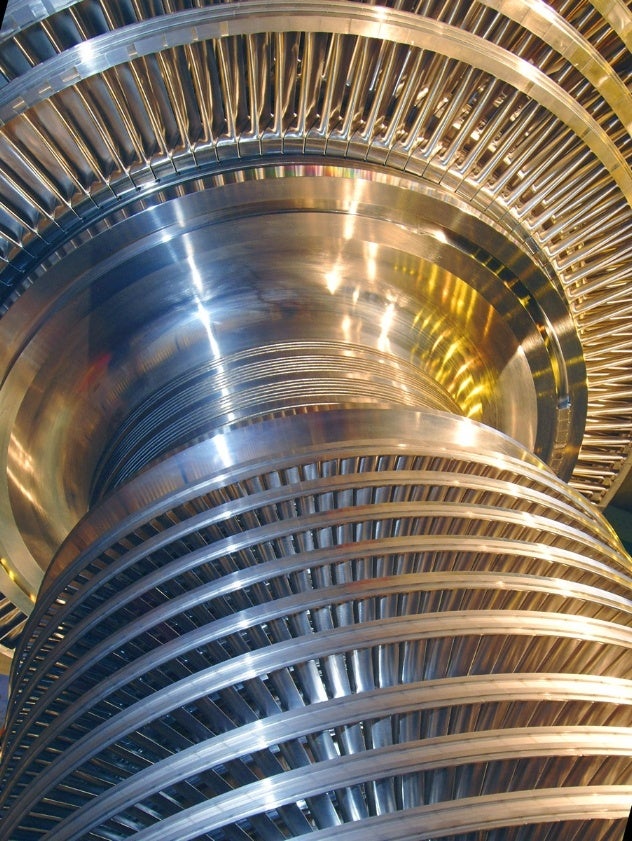 Joint venture Alstom-Atomenergomash (AAEM) has signed a deal worth €875m to provide equipment to the Baltic nuclear power plant in Kalininigrad, Russia.
AAEM is a joint venture (JV) between French engineering group Alstom and Rosatom, the Russian nuclear power company.
Under the terms of the agreement, the JV will supply Alstom steam turbines ARABELLE, generators, condensers, moisture separator re-heaters and auxiliary equipment.
The equipment supply is for units one and two of the nuclear power plant, which are to be commissioned in 2016 and 2018 respectively.
Equipment will be manufactured at Russian production sites in accordance with previous Russian-French agreements and in line with the ARABELLE turbine production localisation programme in Russia for nuclear power facilities.
The plant will be based on the AES-2006 project, with the use of the pressurised water reactor VVER-1200 and will have a capacity of 2×1,200MW.
Alstom's Belfort plant in France will support the production of certain types of equipment included in the contract.
Rosatom deputy director Kirill Komarov said: "[The contract] is an example of successful cooperation between Rosatom and Alstom aimed at introducing state-of-the art technologies in Russia."
The Baltic nuclear energy facility is one of the most significant investment projects in Russia and the use of ARABELLE reference technology is essential for attracting foreign investors.
Alstom chairman and CEO Patrick Kron added that the contract marks an important milestone. "Considerable experience of Alstom in implementing similar projects will be key to the success of the development of AAEM's competencies in the manufacture and supply of equipment for turbine islands based on the ARABELLE technology," he said.
Rosatom's engineering company, OJSC NIAEP, has been appointed as the general contractor for the construction of the nuclear power plant.
Image: The Alstom steam turbine, ARABELLE, is used in the 1,200MW Baltic nuclear power plant. Photo: courtesy of Rosatom.