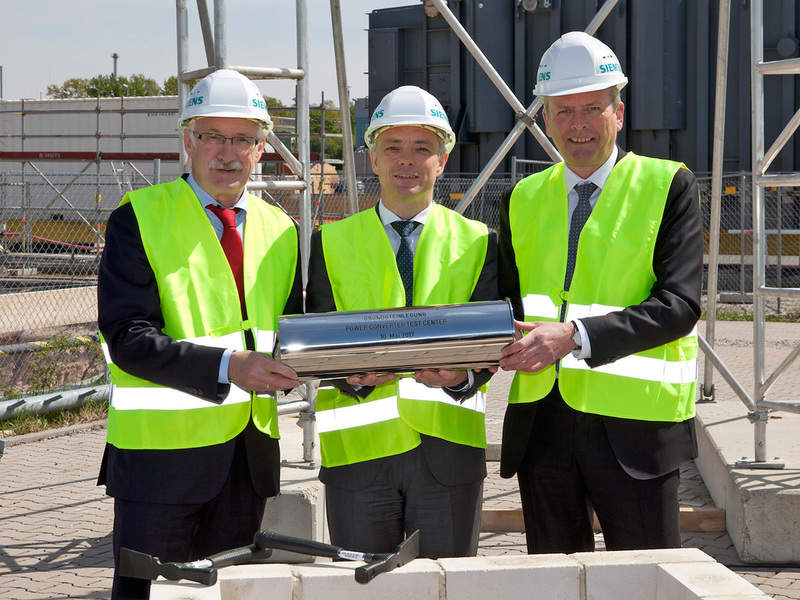 Siemens has begun construction of a modern system test centre in Nuremberg, Germany.
To be used to test the latest and advanced power converters for international high-voltage transmission projects, the test hall will feature five bays, control rooms, and office areas over approximately 9,400m².
Siemens' transmission solutions business unit chief executive officer (CEO) Mirko Düsel said: "Our system test lab will be one of the most advanced facilities in the world.
"With a new test circuit, powerful direct current (DC) sources, and an innovative measurement and automation system using the latest software, we'll also be able to accommodate individual customer requirements in the future."
"Our system test lab will be one of the most advanced facilities in the world."
The company has invested around €35m in new buildings and technology, while construction work is expected to be completed by next year. The centre is being developed on the grounds of the Nuremberg transformer factory on behalf of the transmission solutions business unit in the energy management division.
Power converters are part of high-voltage direct-current (HVDC) transmission technology, altering the type, voltage, or frequency of the current feed-in for transmission. Converters are used in offshore projects and for overland power highways such as those in the Ultranet project.
The line and self-commutated converters will be manufactured in the Nuremberg factory. Diverse standard conformance tests need to be carried out before products for a customer project can be released for shipment.
Stricter requirements for the testing has made Siemens invest in a new, modern, and future-viable labs for performance tests.
---
Image: Groundbreaking ceremony of Siemens test centre in Nuremberg, Germany. Photo: courtesy of Siemens.