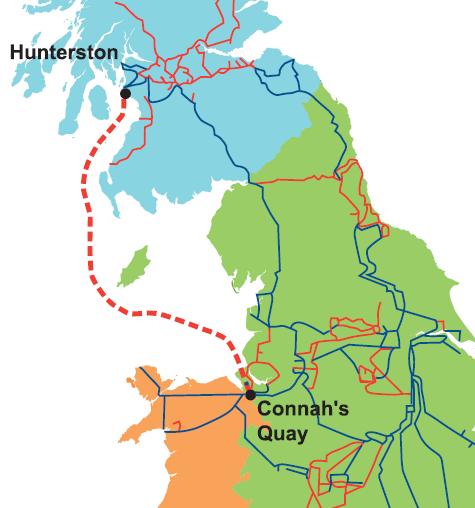 Iberdrola, through its subsidiary ScottishPower Transmission, and the National Grid have awarded Siemens and Italy-based cable manufacturer Prysmian a £1bn contract to build an undersea electricity link between Scotland, England and Wales.
The 260 mile high voltage direct current (HVDC) cable, which will be laid from Hunterston in Ayrshire to a landing point in North Wales, will transmit renewable power to its neighbouring countries.
According to Iberdrola, the upgrade, which is subject to planning approvals, will increase transmission capacity by more than 2,000MW and allow grid access to 6GW of new renewable energy projects in Scotland.
Iberdrola said that it will be the first submarine interconnector ever using a DC voltage level of 600kV, which will increase the link's capacity and lead to lower transmission losses.
ScottishPower chairman, Ignacio Galán, said: "The HVDC link is a major project in the context of a vital upgrading of the UK electricity grid over the coming years, with the electricity grid between Scotland and England already running close to maximum capacity."
Mr Galán continued: "The additional capacity from this link will provide a significant boost to renewable energy projects being developed in Scotland in order to bring clean energy to consumers throughout the country and help meet carbon reduction targets."
The subsea link is scheduled to be operational by 2016.
ScottishPower expects to invest £2.6bn from 2013 to 2021 upgrading its UK network and may spend £12bn in total in the UK this decade, including major offshore wind projects.
National Grid executive director, Nick Winer, said: "This link will have a vital role to play in meeting both the country's energy needs and helping to address the problem of climate change."
Image: The 260 mile high voltage cable will run from Hunterston in Scotland to North Wales. Photo: Iberdrola