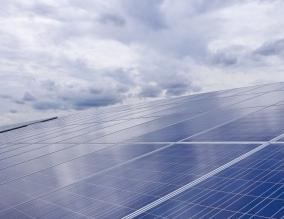 US-based SunPower Corp has completed work on four high-efficiency solar power systems, totaling 3.8MW in the state of California.
The solar systems, installed at public water agencies and treatment facilities, will significantly reduce electricity costs at each site.
Two of the SunPower systems serve Rancho California Water District (RCWD) in Riverside County and one of the RCWD units has a capacity of 1.1MW at the Senga Doherty Pump Station, which uses the SunPower T0 Tracker. A 612kW solar parking canopy system was also completed at RCWD's headquarters.
SunPower president Howard Wenger said: "Water agencies and facilities typically have a huge energy demand and a responsibility to rate payers to minimise operational costs."
The RCWD systems were purchased by PNC Energy Capital, a member of The PNC Financial Services Group, using low-interest qualified energy conservation bonds.
The generated solar power is expected to reduce an average of 95% of the electricity cost at RCWD's district headquarters and 55% at the Senga Doherty Pump Station.
The project is estimated to achieve savings of $4.3m over the next two decades.
The other two recently completed systems include a 1MW installation for Castaic Lake Water Agency's Rio Vista water treatment plant in Santa Clarita and a 983kW system for the City of Galt's wastewater treatment plant. Both these systems are expected to generate at least 90% of the facilities' electricity.
Caption: SunPower Corp completes construction of four 3.8MW solar power systems in the US state of California