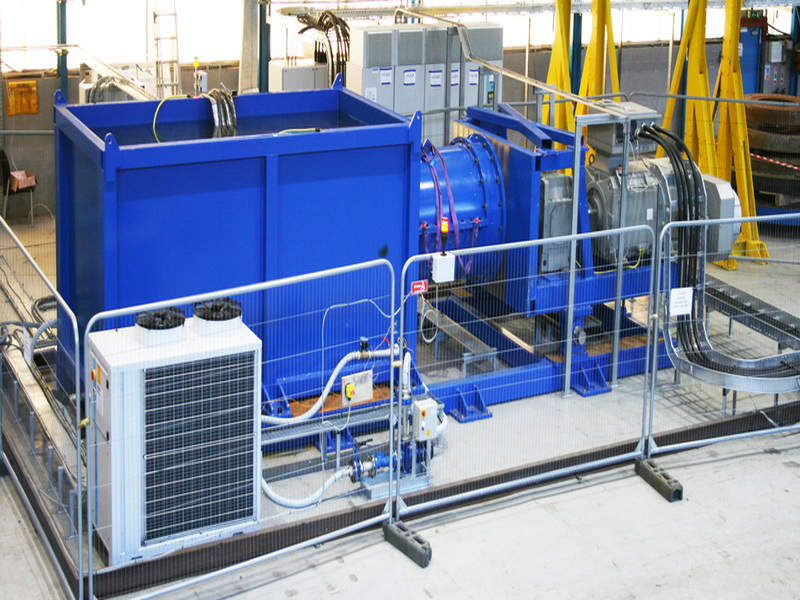 Dutch tidal turbine developer Tocardo has completed testing of its T2 turbine at a new 1MW drive train facility in Blyth, Northumberland, UK.
Test results will be used to enhance the energy output of the T2 turbine, enabling validation and optimisation of the turbine design. Following this, the company will be ready to install the tidal turbine at power generating facilities and start producing electricity.
Designed, developed and commissioned by UK-based power plant consultant Offshore Renewable Energy (ORE) Catapult, the new test rig will facilitate research and development in order to validate the efficiency and reliability of new turbine designs, as well as for upscaling developer prototypes to multi-megawatt scale.
ORE Catapult operations director Tony Quinn said: "The addition of the 1MW tidal turbine drive train test rig at Catapult Blyth further enhances our drive train testing capabilities, and reinforces ORE Catapult's position as the world's leading experts in wind and tidal turbine drive train testing.
"The development of the new rig was in direct response to a clear market need for this type of testing."
"The development of the new rig was in direct response to a clear market need for this type of testing, and will allow turbine developers to resolve technical issues prior to deployment, minimising the risk of early complications and unplanned maintenance."
The test rig has been built for sub-1MW turbine testing as part of Tidal energy converter (Tidal EC), which is a European FP7 project that deals with power take-off optimisation of tidal turbines.
The rig enables UK companies to test sub-1MW wind and tidal turbines, as well as their components in the country instead of sending them abroad, opening new opportunities and benefits for the nation's supply chain.
Engineers from ORE Catapult will perform designing of the test programmes, as well as review technology designs and conduct testing on the rig, complementing the company's 3MW and 15MW drive train test facilities at its Blyth site.
---
Image: Tocardo tests T2 tidal turbine on ORE Catapult's 1MW drive train test facility in Blyth, England. Photo: courtesy of Tocardo.