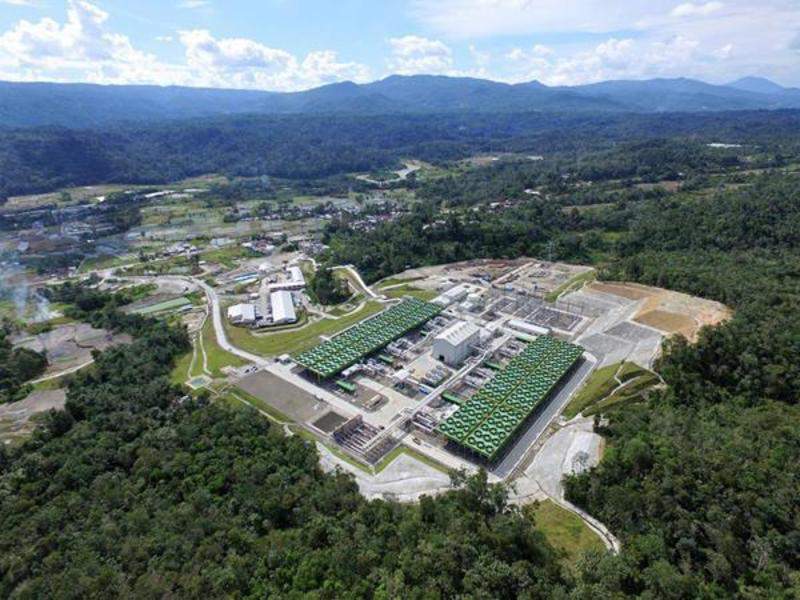 Japanese company Toshiba and US-based Ormat Technologies have confirmed the start of commercial operation for the first unit of 110MW Sarulla geothermal power plant in North Sumatra, Indonesia.
Being one of the largest power plants in the world, the Sarulla geothermal facility uses Toshiba's flash and Ormat's binary technologies to optimise operational efficiency.
Operated by a consortium company Sarulla Operations, the project provides reinjection of exploited geothermal fluid.
Ormat's chief executive officer (CEO) Isaac Angel said: "The commencement of commercial operation at Sarulla is a significant milestone for Ormat, both as an owner of Sarulla Operations and as a supplier of our 25-year-proven binary technology.
"The Sarulla supply contract is the largest single contract that Ormat has signed to date."
"The Sarulla supply contract is the largest single contract that Ormat has signed to date."
While Toshiba has integrated the facility with geothermal steam turbines and generators (STG), Ormat offered the conceptual design of the geothermal combined cycle unit (GCCU) power plant, in addition to delivering the Ormat energy converter (OEC).
Ormat's OEC functions as condensing units for the turbines and uses separated brine for maximum resource exploitation and optimum power output.
Angel added: "We continue to share our expertise as work continues on the second and third units of the Sarulla project that are expected to come on line by 2017 and 2018, respectively.
"Ormat's proven GCCU technology, which was also utilised in the Sarulla reservoir, will assure optimal and sustainable utilisation of the resource to deliver to Indonesia clean, cost effective and baseload capacity."
Toshiba and Ormat are also under contract to deliver STG and OEC, respectively, to Unit II of the Kizildere III GCCU power plant in Turkey.
---
Image: Sarulla Geothermal Power Plant in Indonesia. Photo: courtesy of Ormat Technologies.