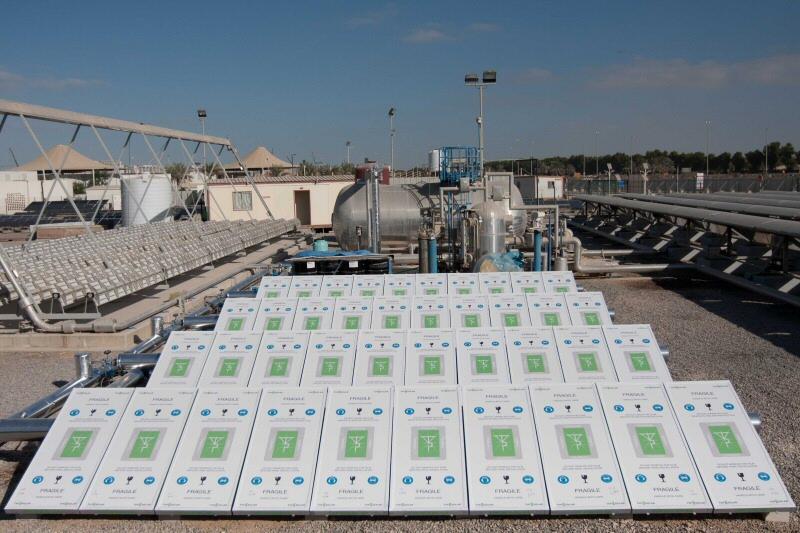 TVP Solar has completed the installation of its thermal panels at a solar cooling plant in Abu Dhabi, UAE.
The company's MT-Power high-vacuum flat units were installed at the facility in Masdar City, as part of a testing programme.
The solar cooling plant will be used during World Future Energy Summit 2012.
Masdar City, a sustainable one, is currently being developed by Mubadala Development Company is testing TVP panels for potential future use to meet the city's air-conditioning requirements.
Masdar City director Alan Frost said the area offers a productive environment to inspire creativity and growth. "Serving as a test-bed for innovation, Masdar City offers a fertile environment to inspire creativity and growth to organisations operating in the strategic and dynamic renewable energy and clean technologies sector," he said. "TVP Solar's innovative, high-vacuum flat solar thermal panels fit well with Masdar's solar cooling plant ambitions and the region's weather conditions."
TVP Solar expects the panels to provide more than 70% solar-to-cooling conversion efficiency, operating at 180Co to drive a double-effect absorption chiller. The units combine traditional flat plate design with efficient high-vacuum thermal insulators to provide at least 30% higher energy output.
In addition, MT-Power effectively operates in the harsh and dusty environment, requiring no maintenance or precision cleaning.
The company aims to distribute further MT-Power solar fields during 2012 for solar air-conditioning applications. The panels will be used with double stage absorption chiller in a hybrid natural gas/solar system configuration that will operate on a 24/7 basis, covering peak and base loads.
Caption: TVP thermal panels are used to provide solar-to-cooling conversion efficiency for solar air-conditioning applications. Photo: marketwire.com