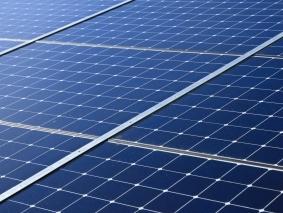 Yingli Green Energy, a solar power company, has signed a supply agreement with Germany-based photovoltaic (PV) firm IBC Solar.
Under the terms of the deal, Yingli Green Energy will supply 180MW of multi-crystalline and mono-crystalline (Panda) PV modules to IBC throughout this year. In addition, IBC also has an option to purchase a further 20MW this year.
The modules are expected to be installed in Germany and other European countries, as well as globally.
Yingli Green Energy chairman and CEO Liansheng Miao said: "We believe this agreement demonstrates our partner's strong confidence in the continuous growth of the PV industry and indicates the robust demand of our products in 2012."
IBC Solar CEO Udo Moehrstedt added that his firm has been working closely with Yingli Solar for five years. "IBC Solar will continue to drive the adoption of photovoltaics globally and we consider Yingli as one of our partners in achieving this goal," he said.
Yingli Green Energy is a vertically integrated PV manufacturer, which has its headquarters in Baoding, China.
It develops, manufactures and sells PV modules in markets including China, France, Germany, Greece, Italy, South Korea and the US.
IBC Solar is one of the world's leading photovoltaic specialists, offering complete solutions for generating electricity from sunlight.
Image: IBC will receive 180MW of multi-crystalline and mono-crystalline (Panda) PV modules. Photo: Graur Codrin.