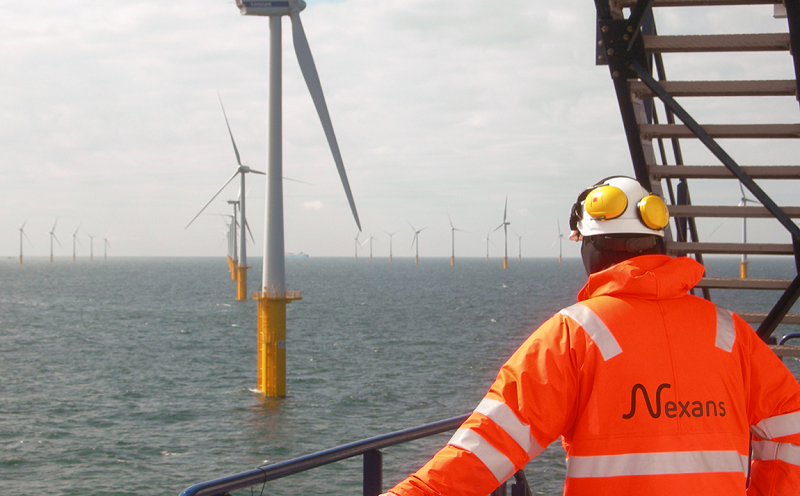 Nexans has secured a €115m cable supply contract from transmission system operator RTE France for the 496MW Saint Brieuc offshore windfarm.
Nexans will deliver and install the 67km offshore and 93km onshore power export cables for the windfarm, which is located 16km off the coast of Saint Brieuc Bay.
RTE Marine activities director Jean Michel Prost said: "This project will be the first offshore connection developed by Nexans for RTE. As such, RTE expects this project to be successful as well as to mark the beginning of a fruitful relationship."
The windfarm will have the capacity to generate clean energy that will be sufficient to meet the daily electricity needs of more than 835,000 households in the region. The project is being developed by Ailes Marines Consortium, which secured a 500MW capacity transmission from the French government.
For this project, RTE will be responsible for designing, building and maintaining the two 225KV submarine and land links to connect the offshore wind farm to the grid.
Nexans will supply two lengths of 33.5km 225KV 3-core cable featuring a hybrid armouring solution for the submarine cables.
Additionally, the cable includes a fibre optic element that will not only monitor the health of the cable link but will also transmit information between the offshore wind farm and land base. The land cables will include 93km of 225KV single-core cable.
Nexans' own cable-laying vessel, the CS Skagerrak, will install the cables, while the Capjet system will be used to trench the cables into the seabed for protection.
In addition to supply and installation of the cables, Nexans will provide inspection, maintenance and repair (IMR) services for the project.
Nexans Offshore Wind Europe business development director Laurent Guillaumin said: "We are delighted to be working with RTE to provide the grid connection for one of France's most significant offshore wind projects.
"The key to this success was our long track record in this sector combined with our ability to offer innovative cable solutions."
The submarine cables will be manufactured at Nexans Norway facility in Halden. Nexans Benelux plant in Charleroi, Belgium will supply the land cables and the fibre optic elements will be supplied by its Norway plant in Rognan.
The laying of the submarine cables will commence in 2022.