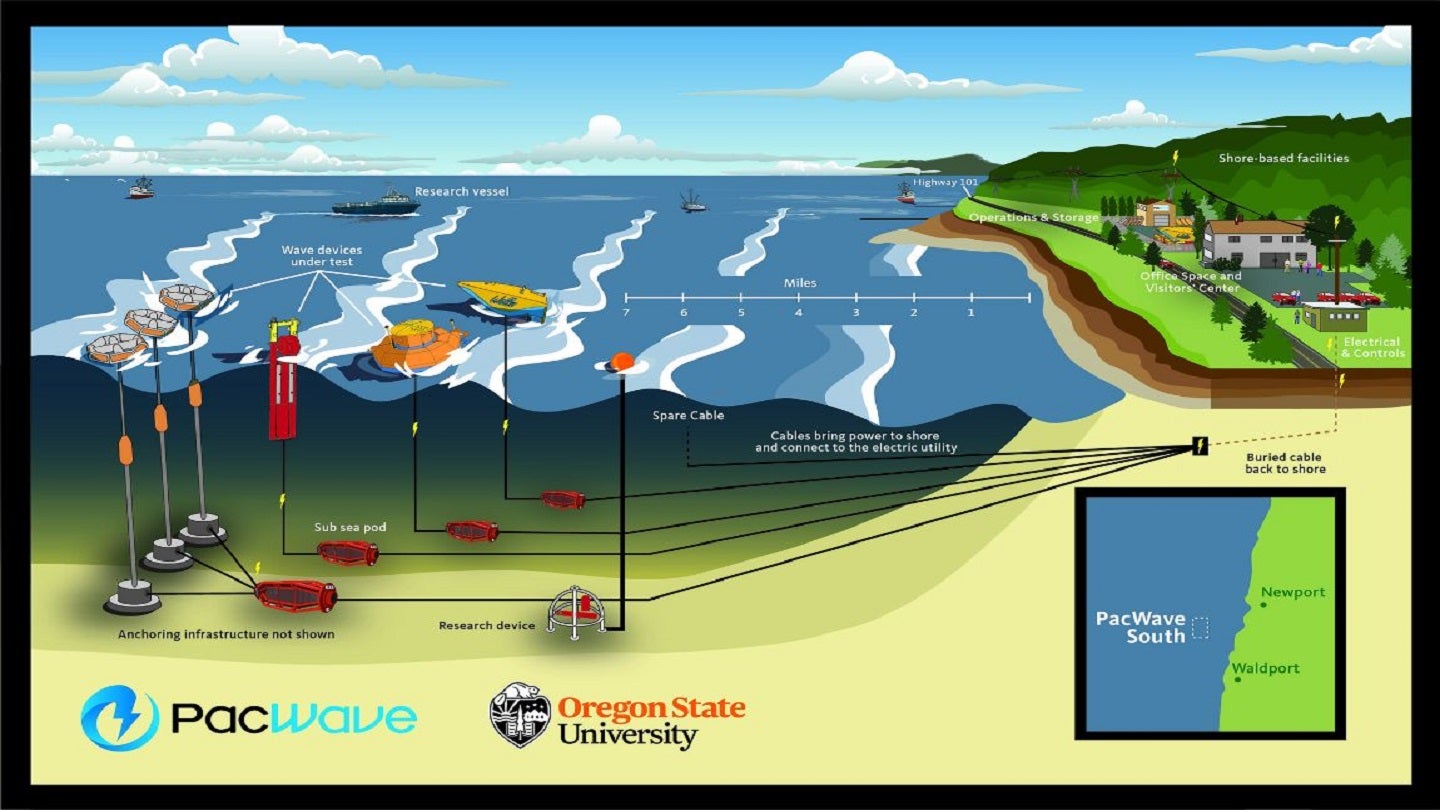 French cable supplier Nexans has received a contract to provide subsea cables for PacWave South, the US' first grid-connected wave energy test facility.
PacWave is being jointly developed by the US Department of Energy (USDOE), the State of Oregon and Oregon State University.
The facility will focus on expediting the development of new renewable technologies.
PacWave South will feature four berths designed to capture the energy generated from the movement of waves.
Each of the berths will have the capacity to generate up to 5MW of energy.
The technology aims to serve as an alternative form of energy generation that is renewable and has a minimal environmental impact.
Electrical installation service company RT Casey has contracted Nexans to design, engineer and produce 36kV submarine and terrestrial cables that will run across the ocean floor.
Nexans will provide four medium-voltage alternating current (MVAC) cables, which will transmit the energy from the berths to shore.
Nexans Generation and Transmission Business Group executive vice-president Ragnhild Katteland said: "Signing the contract for PacWave South shows Nexans' commitment to innovation and sustainable energy solutions.
"The future of energy generation will contain a large variety of renewable sources and PacWave's wave energy facility will give us the knowledge necessary to further develop this new and exciting form of power generation."
The PacWave South project is expected to come online by next year.
Based in Paris, Nexans provides cable solutions and services in the areas of generation and transmission, distribution and usages, industry and solutions, and projects, harnesses and telecom infra.
In November last year, the company was contracted to design and install a 575km cable for the Celtic Interconnector project, a 700MW submarine cable that will run between Ireland and France.
Due to be operational by 2026, the interconnector will have the capacity to import and export enough electricity to power 450,000 homes.