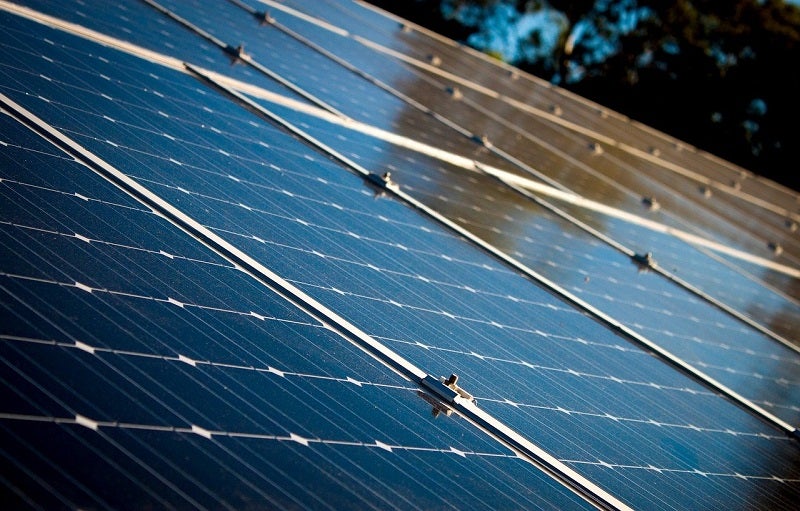 UK-based NextEnergy Capital has divested its entire solar project portfolio, owned by NextPower II (the 'Fund') in Italy.
The company did not disclose the financial details of the transaction.
The solar portfolio includes 105 individual solar power facilities, with a combined installed capacity of 149MW.
The solar facilities are located at various places across the country including Piedmont, Lombardy, Veneto, Tuscany, Puglia, Sardinia, Calabria, Campania, March, Molise, Abruzzo and Emilia-Romagna.
NextEnergy Capital founding partner and CEO Michael Bonte-Friedheim said: "The divestment of NextPower II's portfolio is the culmination of a focused investment strategy and consolidation plan, identified and implemented by NextEnergy Capital, starting in 2016.
"We are particularly pleased with the exceptional financial results we have generated for the Fund's investors.  NextPower II is the precursor to NextPower III, a private solar infrastructure fund focused on OECD markets, which recently exceeded its $750m fundraising target.
"We are a focused specialist in the solar sector and will continue to expand our activities across markets, and participate in generating a more sustainable future by leading the transition to clean energy."
In 2016, NextEnergy Capital established NextPower II with an objective to consolidate operating solar projects in the fragmented Italian market.
The company also provided its technical and financial expertise to further enhance the operational performance of the solar portfolio.
NextEnergy Capital Italy managing director and head Gianluca Boccanera said: "The quality of the investment and the portfolio management teams, assembled to implement NextPower II's investment strategy, is a testament to NextEnergy Capital's culture and values.
"The teams' ability and combination of skills enabled us to navigate the Italian solar landscape effectively, identify attractive investment opportunities, successfully close 21 investments, and generate incremental value through the portfolio consolidation phase.
"Our operating asset manager, WiseEnergy, made a significant contribution to ensuring this successful outcome."
NextEnergy also own the Llanwern Solar PV Park, Wales, that was commissioned in March 2021.