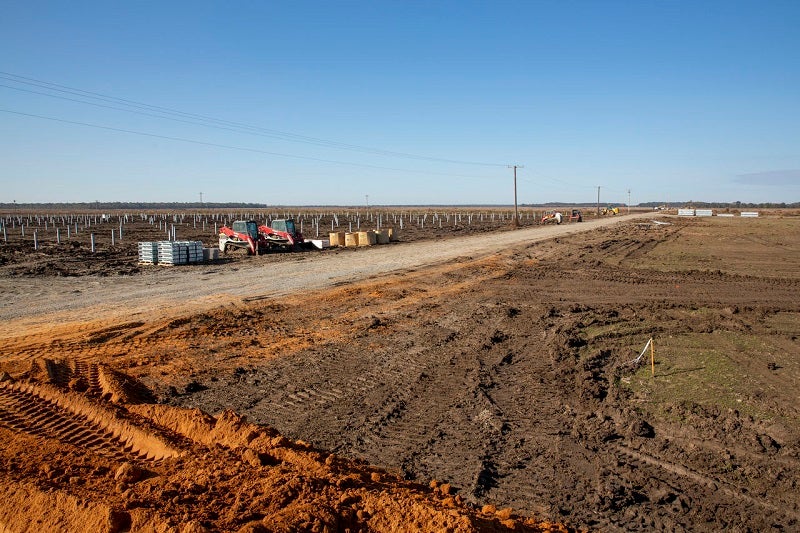 A subsidiary of NextEra Energy Resources Entergy Arkansas has initiated construction works on a utility-scale solar energy project called Chicot Solar Energy Center in Arkansas, US.
Spread across 825 acres at Lake Village in Chicot County, the energy centre will be equipped with nearly 350,000 photovoltaic (PV) solar panels. These panels will have the capacity to generate 100MW, enough to power more than 18,000 homes in the region.
Entergy Arkansas president and CEO Laura Landreaux said: "Entergy Arkansas is already the largest solar provider in the state, and this project allows us to increase what we can provide for our customers.
"Large-scale, universal solar allows us to provide the benefits of renewable energy to all of our 700,000 customers at an economical price."
The energy generated by the facility will be supplied to Entergy Arkansas customers under a 20-year power purchase agreement (PPA). The NextEra Energy Resources subsidiary will develop, build, own and operate the project.
NextEra Energy Resources president and CEO John Ketchum said: "This project will bring good jobs, tax benefits and affordable, renewable energy to the state for decades to come.
"We are pleased to continue to work with our partners at Entergy Arkansas to bring economic, renewable energy to customers and introduce another universal solar project of this scale in Arkansas."
Construction works at the Chicot Solar Energy Center site are expected to be carried out for approximately 11 months. During the construction phase, the project is expected to generate about 150 jobs and should create a significant economic boost for Chicot County.
The company anticipates that the local businesses will benefit from the influx of economic activity. The Chicot Solar Energy Center will be larger than the Stuttgart Solar Energy Center, which came online in 2018 and is currently Arkansas largest solar project.