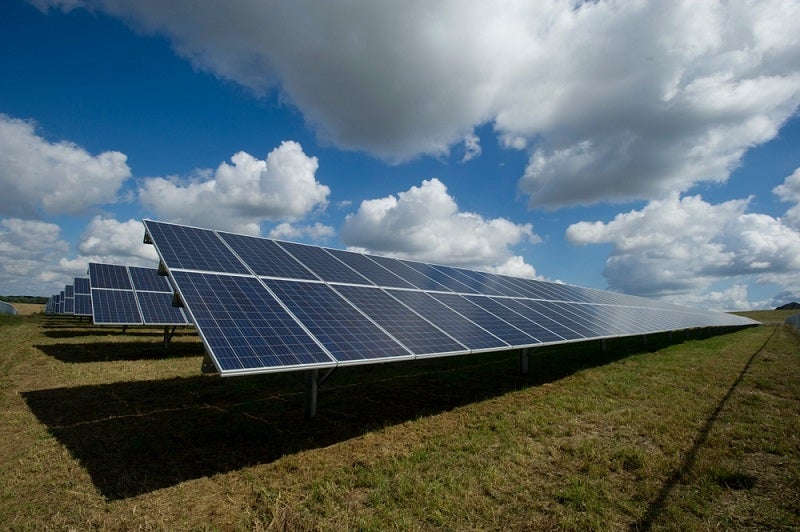 Norwegian real asset manager Niam, via its Niam Infra Fund, has partnered with solar developer Solkompaniet to develop a 500MW solar portfolio in southern Sweden.
The solar projects in the portfolio will have the capacity to power 120,000 households in central and southern Sweden.
They will require a total investment of more than €300m ($297.7m).
Solkompaniet CEO Axel Alm said: "Solkompaniet has built solar parks since the start in 2010, but it is only now that the size of the parks means that they become an important part of our electricity supply.
"The first solar park that we will develop and build for Niam alone corresponds to as much as has been built historically in Sweden until 2021."
Niam and Solkompaniet are currently developing two 80MW solar facilities under the framework agreement.
One of these is the Östra Eneby solar facility located outside Norrköping, which is said to be the most progressed among the two.
The Östra Eneby project is expected to come online by the end of 2024.
The two companies aim to start developing additional solar parks under the framework agreement over the next two years.
Niam Infrastructure CEO Sverker Åkerblom said: "Sweden has great conditions for solar parks – plenty of land and good solar irradiation in our long coastal areas.
"Niam wants to contribute to solar becoming an important part of the Swedish energy system.
"Sweden's electricity demand is predicted to double as a result of the electrification that is now taking place, and solar can relatively quickly meet part of the increased demand in southern Sweden, where there is significant near-term need."
Niam invests in real assets in the Nordic countries and northern Europe, focusing on real estate and infrastructure.
The company established the Niam Infra Fund last year.