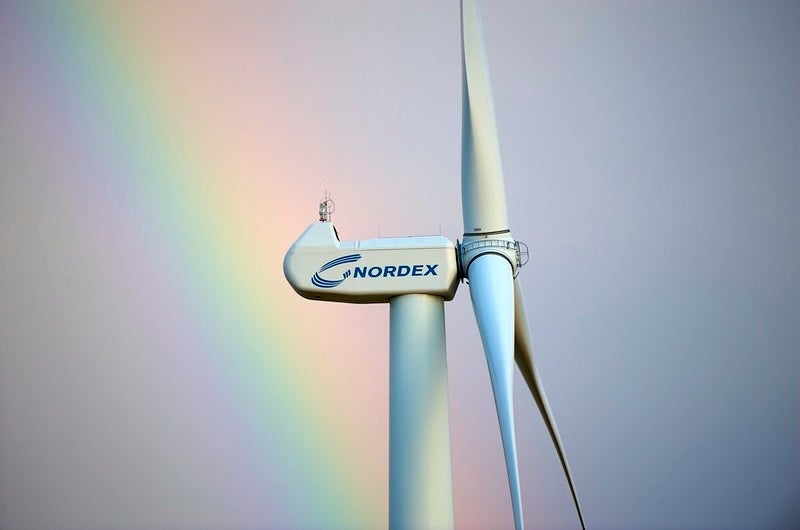 The Nordex Group has reported a 29.7% increase in sales to €1.25bn in the first quarter of this year, up from €964.6m in the first quarter of last year.
The company's earnings before interest, taxes, depreciation and amortisation (EBITDA) stood at €10.4m for the quarter, slightly down from €13.1m in the prior-year quarter.
The EBITDA margin in the quarter contracted compared to the same quarter of last year, which had not been affected by the Covid-19 pandemic.
Nordex Group José Luis Blanco said: "We are encountering continued good demand for our efficient Delta4000 platform, which we are successfully marketing as a global product.
"Overall, we remain confident for the year and expect a positive development of the business performance, while also recognising higher uncertainties resulting from the ongoing pandemic situation and general inflationary pressures across commodities."
During the first quarter of this year, the company installed 356 wind turbines in 20 countries with a total capacity of 1,400MW. This is an increase from 269 wind turbines installed in 21 countries in the previous year, with a total capacity of 899MW.
The company produced 304 turbines, with a rated capacity of just under 1,300MW, in the quarter. In the first quarter of last year, it produced 448 turbines, with 1,641MW rated capacity.
The number of rotor blades produced in the quarter increased by 19.3% to 383 units, compared to 321 produced in the previous year.
As of 31 March, the company's total assets decreased slightly by 3% to €4.3bn compared to the end of last year.
Nordex forecasts an EBITDA margin of between 4% and 5.5% for this year, based on expected revenues of between €4.7bn and €5.2bn.
In the short term, the company's target is to achieve sales of almost €5bn.
Last March, Nordex secured a 400MW wind turbine supply order from Norway.
The company was contracted to deploy 72 N149/5.X turbines at the Øyfjellet wind farm, located near Mosjøen in the municipality of Vefsn.