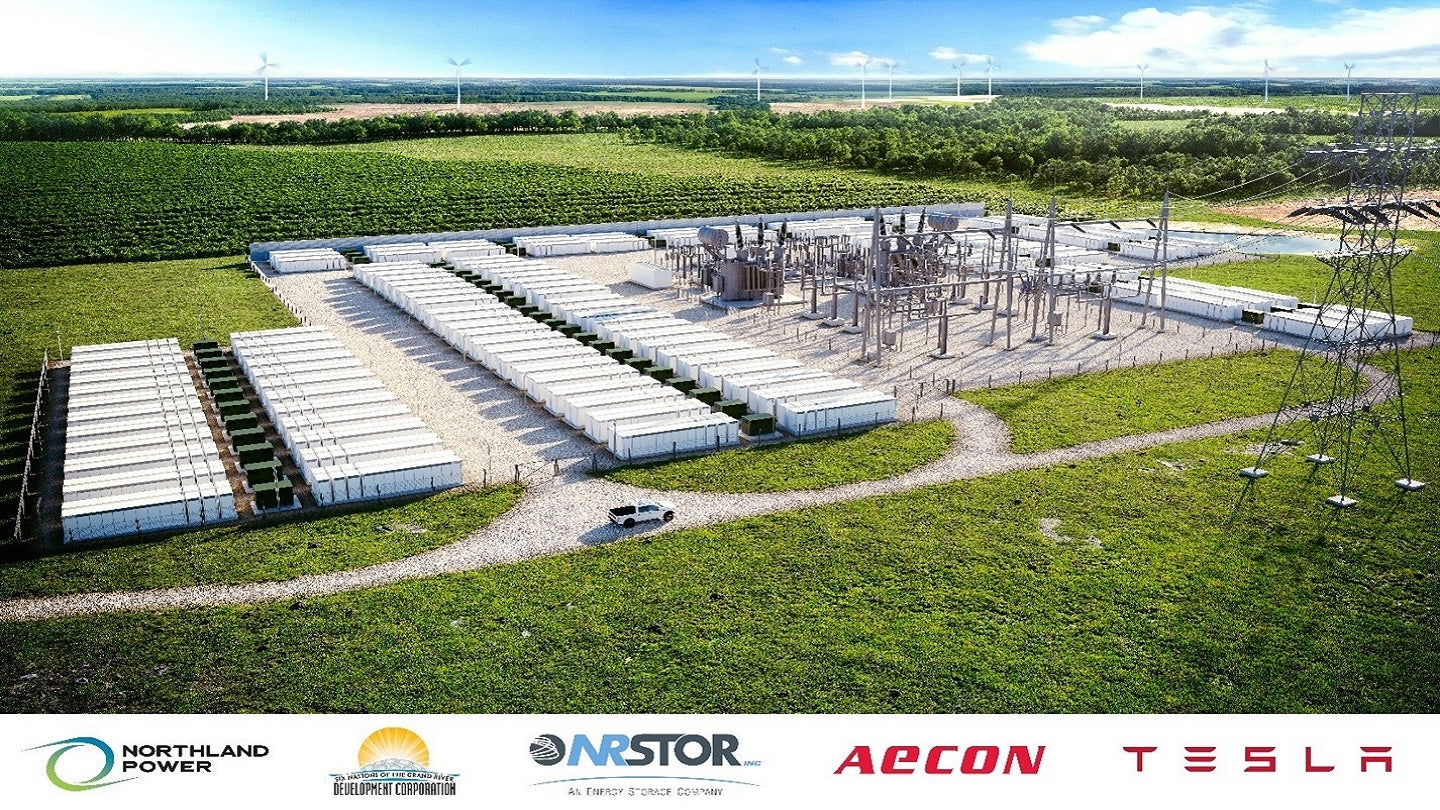 Canadian energy company Northland Power has finalised an energy storage facility agreement with Canada's Independent Electricity System Operator (IESO) for the Oneida energy storage project.
The Oneida project is claimed to be the country's largest battery energy storage project and among the largest in the world.
It will increase the amount of energy storage resources on Ontario's clean electricity grid from around 225MW to nearly 475MW once it is completed in 2025.
Last week, Northland Power announced an investment in the Oneida project, which furthered its development partnership with NRStor and the Six Nations of the Grand River Development Corporation (SNGRDC).
Northland will be the majority stakeholder in the project and will lead its construction, financing and operation.
The Oneida project will have a 20-year fixed price contract for revenue payments with IESO in Ontario for the majority of its output, while the remaining capacity will be sold into the wholesale market.
Northland Power president and CEO Mike Crawley said: "The Oneida Energy Storage Project is a milestone for Ontario's burgeoning energy storage sector.
"For Northland, this project marks our first storage investment. As trusted and experienced operators in Canada, the opportunity to construct and operate Canada's largest battery energy storage project holds special significance.
"We recognise the Government of Canada and the Government of Ontario for their continued support of Oneida as part of their broader vision to ensure reliable and affordable clean energy for Canadians."
Northland Power and its partners are currently working with commercial banks to complete the financing of the Oneida project.
The project is also backed by Natural Resources Canada, which has agreed to provide C$50m ($37.4m) in funding from the Smart Renewables and Electrification Pathways programme.
In December last year, Northland Power agreed to sell its 49% stake in the Hai Long offshore wind project in Taiwan to Gentari International Renewables.