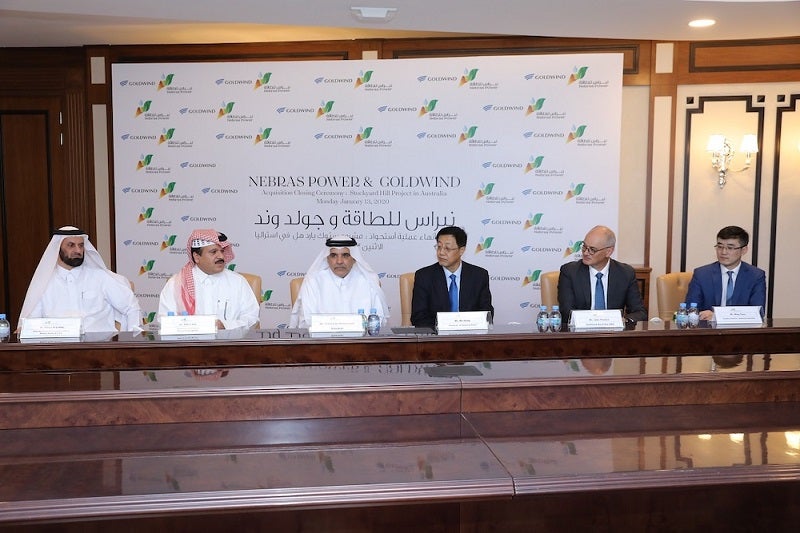 Nebras Power Investment Management (NPIM) has completed the purchase of a 49% stake in Australia-based Stockyard Hill Wind Farm.
The acquisition was carried out with Goldwind Stockyard Hill Wind Farm, which is a Xinjiang Goldwind Science & Technology's Hong Kong affiliate.
The remaining 51% stake in the Australian farm will be owned by Goldwind through its Hong Kong affiliates.
The financial details of the deal have not been disclosed. Nebras's senior management, the board of directors and Goldwind supported the deal.
Nebras Board chairman Fahad Hamad Al-Mohannadi said: "The acquisition of a large equity stake in Stockyard Hill Wind Farm solidifies Nebras's foray into the Australian market, which we are pursuing as a major new growth market.
"In this respect, we are confident that this will be the first of several lucrative investments in Australia's power industry by Nebras."
The wind farm is located 35km west of Ballarat in Victoria. It will be equipped with 147 wind turbines to offer a combined energy generation capacity of 527MW.
The wind farm is expected to be built in the early part of the fourth quarter of this year.
The acquisition marks the company's entrance into the Australian power sector. It is in line with Nebras' strategy to increase its asset base.
Nebras CEO Khalid Mohammed Jolo said: "The acquisition of Stockyard Hill Wind Farm serves as a landmark deal for Nebras to establish and further expand our presence in Australia and the Asia-Pacific marketplace.
"Additionally, this deal aligns and bolsters Nebras's strategic growth objective of becoming a leading international power company."