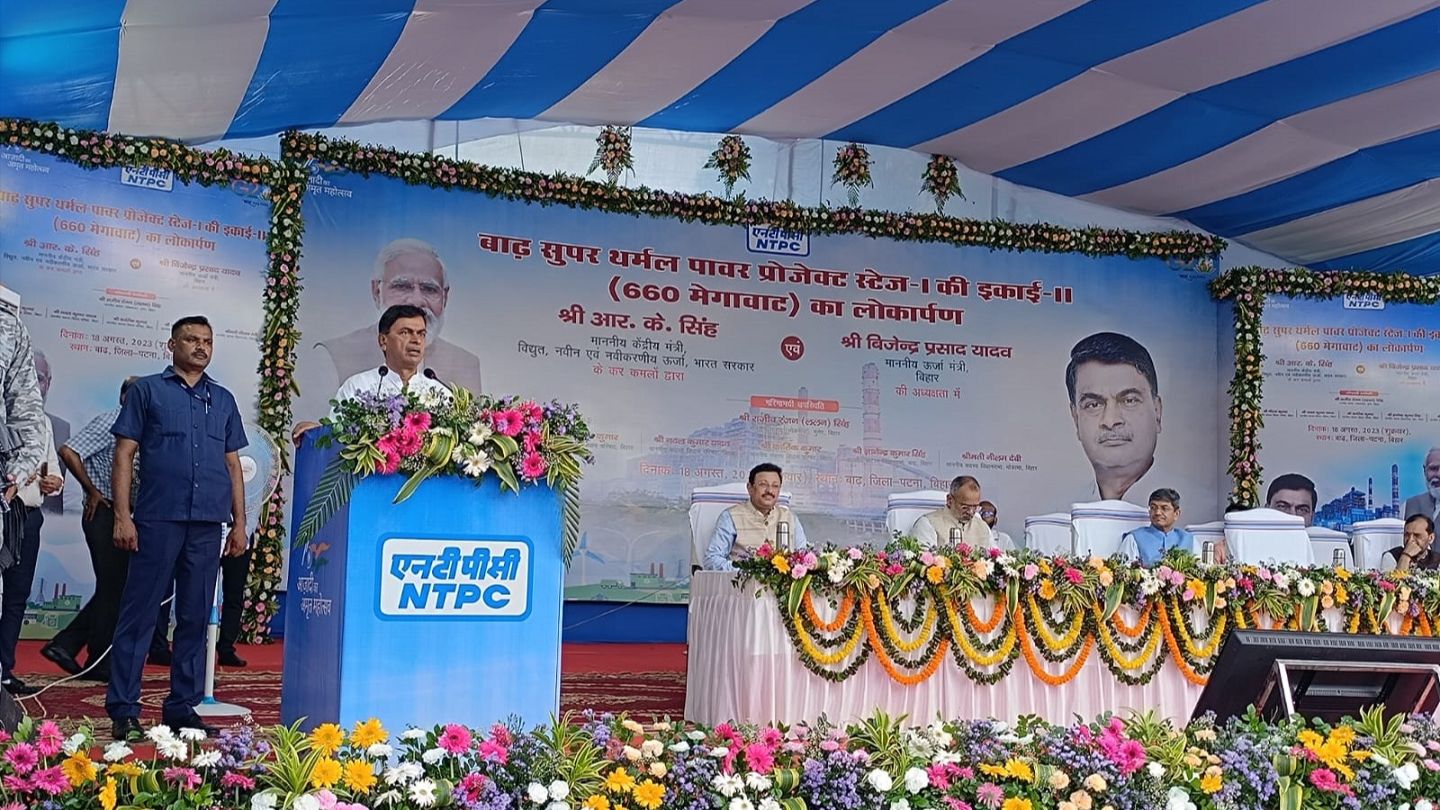 NTPC, an Indian state-owned power generation company, has inaugurated the 660MW unit 2 at the Barh super thermal power project (STPP) at Barh in Patna, the capital of the Indian state of Bihar.
The 660MW unit is part of the project's stage 1 and its inauguration marks a milestone in supplying affordable power to the state.
The commissioning of the unit was completed by NTPC in July 2023. NTPC Group and NTPC Limited's installed capacity has now reached 73GW and 57GW, respectively
The group plans to achieve 60GW of renewable energy capacity by 2032.
The approved capacity of Barh STPP is 3.3GW. It is powered by five coal-fired units, each with 660MW of power generating capacity.
Unit I of stage II was commissioned in November 2013. Units IV and V were commissioned in November 2014 and February 2016.
The foundation stone for stage I of the project was initially laid in 1999 and it was set for commissioning in 2009. This date was then extended until 2012.
The project faced delays due to the unavailability of land and disputes related to contracts.
NTPC originally selected the Russian company Technopromexport as the contractor, but this arrangement was terminated in 2014 over contractual disputes.
South Korean conglomerate Doosan's subsidiary Doosan Heavy Industries & Construction won the engineering, procurement and construction (EPC) contract from NTPC in February 2016.
Worth $294.3m, the contract included the comprehensive design, production and installation of three 660MW-class boilers for the power plant's stage I.
Bharat Heavy Electricals Limited, a state-owned equipment manufacturer, won the contract to supply emission control equipment for Barh and other projects in October 2018.
The contract involved the supply and installation of flue gas desulphurisation systems to control sulphur dioxide emissions.