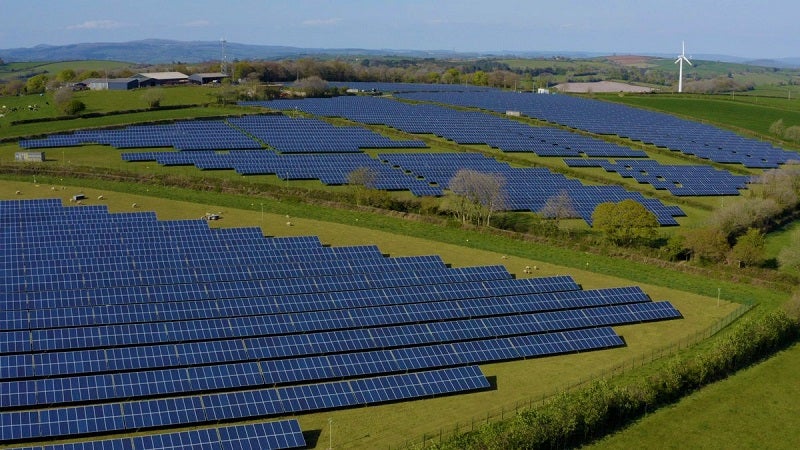 The UK-based Octopus Energy Group has acquired a 24% stake in large-scale battery developer Exagen through its new renewables fund, Octopus Energy Development Partnership (OEDP).
OEDP is a €220m renewables fund whose investment in Exagen will help develop large-scale solar and battery facilities in the UK.
Under the terms of the deal, OEDP will have the option to buy 500MW/1GWh of battery capacity located in England's Midlands region.
The batteries are claimed to be among the largest in the country and are scheduled to become operational by 2027.
They will have the capacity to export as much energy as is used by 235,000 homes each day.
In addition, the batteries will have the capacity to provide grid-balancing services and reduce the UK's dependency on Europe for gas imports.
Octopus Energy Generation CEO Zoisa North-Bond said: "This fund is helping to unlock huge amounts of new renewable energy across Europe, turbocharging the journey to greater energy security.
"The more new green power we can build, the faster we can reduce our dependence on gas imports and drive down energy bills for people in the UK and the rest of Europe."
Under the agreement, OEDP has also acquired three solar farms with batteries, which are located in the Midlands and North East of England, with a combined capacity of around 400MW.
These projects are currently in the development phase.
In addition, Exagen has a pipeline of solar and battery storage projects with more than 2GW of combined capacity.
Octopus will be able to invest in these projects once they reach the ready-to-build stage.
Earlier this year, Octopus Energy Group partnered with Xlinks, a company that is building an interconnector between solar farms in Morocco and the UK.
The interconnector project is currently in development and is due to become operational in 2027.