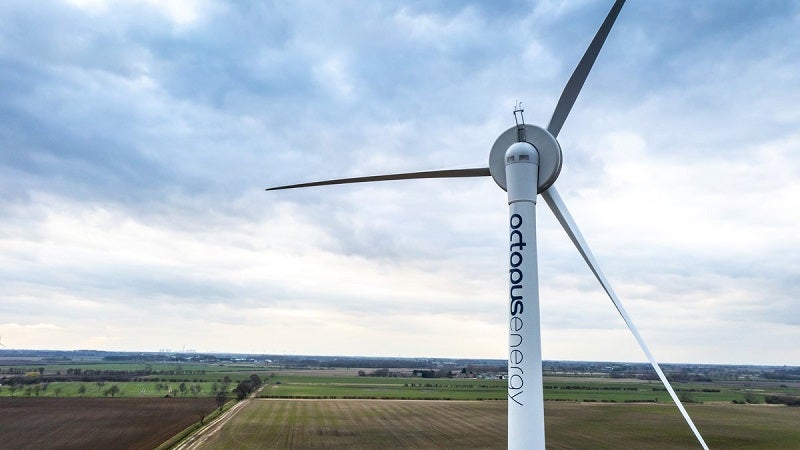 UK-based Octopus Energy Group has announced plans to acquire its sister company Octopus Renewables.
With this deal, Octopus Energy Group aims to add $4.6bn (£3.4bn) value of generation capacity to its green energy asset portfolio.
A spokesperson for the company said the deal would make Octopus Energy Group one of the largest operators and investors in renewable energy in Europe.
Beginning from June this year, the Group company would manage Octopus Renewables' European portfolio under Octopus Energy Generation, its new business arm.
The portfolio has more than 300 renewable energy assets, with a combined capacity of 2.8GW located across six countries. Last year, the portfolio generated powered more 1.2 million homes.
Octopus Energy Group founder and CEO Greg Jackson said: "This move will allow us to create a business that is unrivalled on the global stage; by combining our tech and consumer-led approach with the fund management expertise of Octopus Renewables, we can change the entire energy lifecycle, make every green electron matter, and deliver the green energy transition faster and cheaper for everyone."
The planned acquisition is subject to customary formal consents and regulatory approval.
By 2027, Octopus Energy intends to match its utility supply and power more than 50 million homes globally. This would support the company's objective to increase customer growth.
In January, Octopus Energy acquired its first two wind turbines.
Octopus Energy Generation is run by Zoisa North-Bond, who established Octopus Energy in 2018.
Octopus Group co-founder Chris Hulatt said: "While existing funds will see no material changes to the activities under Octopus Renewables, we are hoping to enhance returns even more over time as we increase efficiencies along the energy supply chain and unlock a multitude of new investment opportunities."