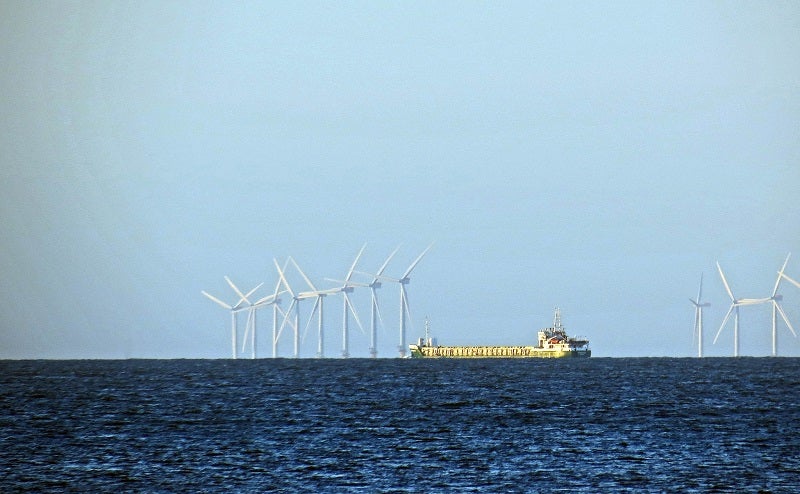 The UK Department for Business, Energy and Industrial Strategy (BEIS) has officially launched its 'Offshore Wind Sector Deal' today.
The deal sets out targets for offshore wind power to form 30% of UK electricity by 2030. This will make the UK the European leader in offshore wind with 30GW being installed by 2030, just under 20% of the predicted 154GW installed worldwide.
If targets are met, more electricity will be produced from renewable sources than fossil fuels, with 70% of British electricity coming from low-carbon sources by 2030.
Private industry will invest £250m to develop offshore wind through the 'Offshore Wind Growth Partnership', on top of the £557m pledged by the government in July 2018 for clean energy. Clean electricity auctions will also be held this year and every two years after.
The government expects that global exports of offshore wind will increase fivefold to £2.6bn by 2030, with Europe, Japan, South Korea, Taiwan and the US being the major markets.
Energy and clean growth minister Claire Perry said: "This new Sector Deal will drive a surge in the clean, green offshore wind revolution that is powering homes and businesses across the UK, bringing investment into coastal communities and ensuring we maintain our position as global leaders in this growing sector.
"By 2030 a third of our electricity will come from offshore wind, generating thousands of high-quality jobs across the UK, a strong UK supply chain and a fivefold increase in exports. This is our modern Industrial Strategy in action."
Industry reaction
Industry bodies have welcomed the move, with Institute of Mechanical Engineers head Dr Helen Baxter said: "The Institution welcomes this ambitious sector deal as part of the Industrial Strategy and it is good news for engineering across the UK.
"The UK has been very successful in delivering offshore wind and with this sector plan we must ensure that we are able to maximise the power produced by new offshore wind farms. There will need to be equal effort placed on developing energy efficiency programmes to reduce power demand as well as effective storage technologies that will enable power to be dispatched when needed.
"Onshore grid systems need to be managed to ensure this low carbon electricity can be accessed across the UK."
WindEurope Director for Public Affairs Iván Pineda added: "The UK Sector Deal will deliver an enormous boost to offshore wind in the UK, with capacity set to almost quadruple in a decade.
"Offshore will become the backbone of the UK's electricity system, provide a third of the UK's power needs by 2030. This move will consolidate the UK as the largest European market for offshore wind by 2030, making it the second largest globally behind China. And it will spur a rise in employment too. The UK's model of providing two-sided Contracts for Difference and giving grid connection responsibility to developers is also proving successful.
"The Sector Deal's not only a great example for the visibility it gives on future offshore wind volumes. But also for the model of government and industry collaboration it provides, with government committing to volumes and industry to funding the required innovation. This model could and should be replicated elsewhere."
The deal has also been supported by private companies. ScottishPower chief executive Keith Anderson said: "The Sector Deal will attract even more businesses in the UK to join offshore wind supply chain and we are excited to see the transformative impact this will have on our projects."
Innogy SE offshore wind director Paul Cowling said: "The Offshore Wind Sector Deal is fantastic news for the UK, the offshore wind industry and the environment. […] Crucially, this deal will also lead to thousands of new UK jobs and will create significant opportunities for the UK supply chain and businesses up and down the country."
https://twitter.com/innogy_uk/status/1103598668333092864
The official announcement follows news that the government will look to double the number of women working in the industry to 33% by 2030.