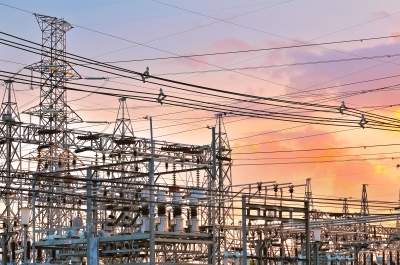 UK energy network regulator Ofgem has announced $32bn (£25bn) of funding to help the country's energy distributors toward net-zero networks. However, several transmission companies have criticised the plan and its methods.
On Thursday, Ofgem announced a five-year plan to give up-front funding to network operators to improve their systems. As part of this, Ofgem will almost halve the profits operators are allowed to earn from projects. This puts profit rates at their lowest level ever. Ofgem says this will keep costs "as low as possible" for consumers and will push companies to be more efficient.
It also teased the potential for $13bn (£10bn) of further funding for green investments. Ofgem mentioned motorway charge points for electric vehicles and connecting renewables along the country's east coast as potential projects suggested by producers that would be worthy of the funding.
Of the funding, £630m is set aside for research and development into green energy, including the use of hydrogen.
The reasoning behind Ofgem's green energy transition funding
The regulator currently runs a price cap on profit margins for transmission companies. It plans to introduce the new plan when the current cap expires at the end of the 2020/21 financial year.
Ofgem chief executive Jonathan Brearley said: "Ofgem is working to deliver a greener, fairer energy system for consumers. This is why we are striking a fair deal for consumers, cutting returns to the network companies to an unprecedented low level while making room for around £25bn of investment needed to drive a clean, green and resilient recovery.
"Now more than ever, we need to make sure that every pound on consumers' bills goes further. Less of your money will go towards company shareholders, and more into improving the network to power the economy and to fight climate change."
National Grid runs the overwhelming majority of the country's distribution networks, and it was quick to criticise the decision.
Our goal is to deliver resilient and reliable networks while transitioning towards #greenrecovery. We're extremely disappointed with @Ofgem's draft determination on our RIIO-T2 business plans, as we're concerned it could impact our ability to deliver. https://t.co/6lH4ONY3O1 pic.twitter.com/n8dNBbwfP0

— National Grid UK (@nationalgriduk) July 9, 2020
In a statement, it said: "We are extremely disappointed with this draft determination which risks undermining the process established by Ofgem. This proposal leaves us concerned as to our ability to deliver resilient and reliable networks and jeopardises the delivery of the energy transition and the green recovery. Ahead of the final determinations which are expected in December, we will be pressing Ofgem to come forward with a regulatory framework that both incentivises investment and protects consumers.
In its announcement, Ofgem explained its logic: "Ofgem's analysis and experience show that, due to stable earnings and a supportive regulatory environment, Britain's energy networks are a low-risk and attractive sector for investors. Strong evidence from water regulation and Ofgem's offshore transmission regime shows that investors will accept lower returns and continue to invest robustly in the sector."
Distributors remain critical of Ofgem funding
However, UK executive director Nicola Shaw rejected this claim and said Ofgem has taken away companies' incentives for future growth. Speaking to Sky News, she said: "It's inevitable that arrangements are going to be different in the five years to come. […] But what they're saying is they've compared the risks in electricity and gas with the risks investors are taking in water or for connection to offshore wind farms, and those risks are just really different."
Energy Networks Association chief executive David Smith said: "While the proposals outlined today will take some time to review in detail, we are concerned that they don't go far enough to encourage the investment needed to achieve net-zero emissions and support the UK's economic recovery.
"While network companies have historically been able to raise billions of pounds to invest in the networks and support the transition to a sustainable future at low cost to the customer, the proposals set out by Ofgem could significantly inhibit their ability to do so."
Scottish and Southern Electric Networks Transition also said it was "disappointed and deeply concerned" by the decision.