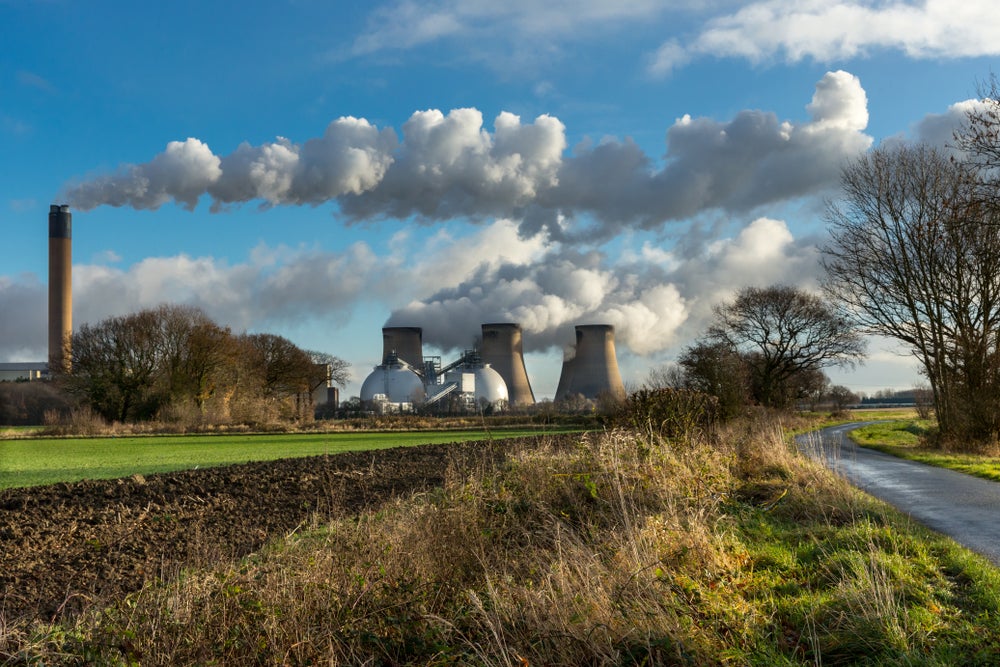 The UK's energy regulator, Ofgem, has commissioned another investigation into power company Drax's claims of sustainability from its biomass plant in North Yorkshire, UK, documents show.
Documents obtained by campaign group Biofuelwatch under a freedom of information request show that Ofgem last year began looking into whether Drax had complied with US biomass sustainability rules. The investigation followed a documentary by the BBC investigative programme Panorama, in which the energy company was accused of greenwashing and serious environmental harm.
The programme found the company involved with logging Canadian virgin forests, producing biomass from old, slow-growing trees. Most biomass plantations use rapid-growing species to produce wood pellets, regularly renewing the forest.
A spokesperson for Drax said: "Ofgem has recently informed Drax that it will commence an audit to verify the information the business provides to the regulator for the issue of Renewables Obligation Certificates and Renewable Energy Guarantees of Origin Certificates. This is a standard audit and is not being undertaken using investigative powers."
According to Drax, the plant provides approximately 12% of the UK's renewable power by burning biomass pellets derived from wood.
Can Drax adequately certify the sustainability of its biomass?
In October last year, Ofgem informed the Low Carbon Contracts Company (LCCC), the government body that issues energy agreements, that Drax had provided documentation to show that all of its biomass sourced from Canada was certified under the Sustainable Biomass Program (SBP). Will Gardiner, Drax chief executive, sat as a board member for the SBP until last month.
Gardiner issued a statement at the time on the company's ownership of two Canadian logging licences. It stated that the Category Two Licence programme, a system through which companies can bid for tenure agreement on plots of land, "is based on a well-established and legislative process". The British Colombia state government, which offers the licences, said the arrangement was "uncommon", according to the Financial Times.
In February, Ofgem told the LCCC that it had commissioned US-based consulting group Black and Veatch (B&V) to begin an additional audit because it was "getting more questions" from the media. Ofgem designed the audit to protect it from external scrutiny, the regulator said via FT.
Almuth Ernsting, founder of Biofuelwatch, told the FT that Ofgem should "urgently review" whether it should have used the SBP, as well as the selection of B&V as an auditor.
Ofgem said it took scheme compliance "extremely seriously. […] There has been a high level of public interest in Drax's activity, so the public would rightly expect us to be robust in assessing Drax's eligibility for scheme funding."
In March, Drax's group director of sustainability told analysts at Jefferies that it would not renew or obtain its licences because of "bad optics", the FT said
"Reassessment needed" for carbon-neutrality criteria
Critics dismiss biomass as a "sustainable" fuel, both due to potential deforestation and because of greenhouse gas emissions. However, supporters maintain that carbon any carbon released from the trees comes from photosynthesis during their life, giving them carbon neutrality across the trees' lifespan.
Whether this constitutes carbon neutrality remains disputed. On Tuesday, Drax's independent advisory board told the company to "reassess its criteria for determining carbon neutrality".
A spokesperson for Drax said: "The science that underpins our approach [to carbon neutrality] is complicated, nuanced and evolves, and we take our responsibility to continue to develop our explanation of it very seriously."
Drax maintains that the wood it uses is sustainable and says it only takes residual wood from other industries and does not harvest forests itself.
Separately, in 2021, the owner of Drax faced criminal proceedings over allegations that dust from wood pellets burned at the Selby, North Yorkshire plant posed health risks for employees. The case was dropped in February this year because a sufficient "causal link" could not be established.
Drax has faced legal challenges to government subsidies for its biomass stations for almost a decade. In 2014, the EU Commission began preliminary inquiries into whether UK government guarantees for loans to convert its then-coal fired power station into biomass were fair. In 2016, this expanded to an in-depth investigation, which eventually approved the conversion.