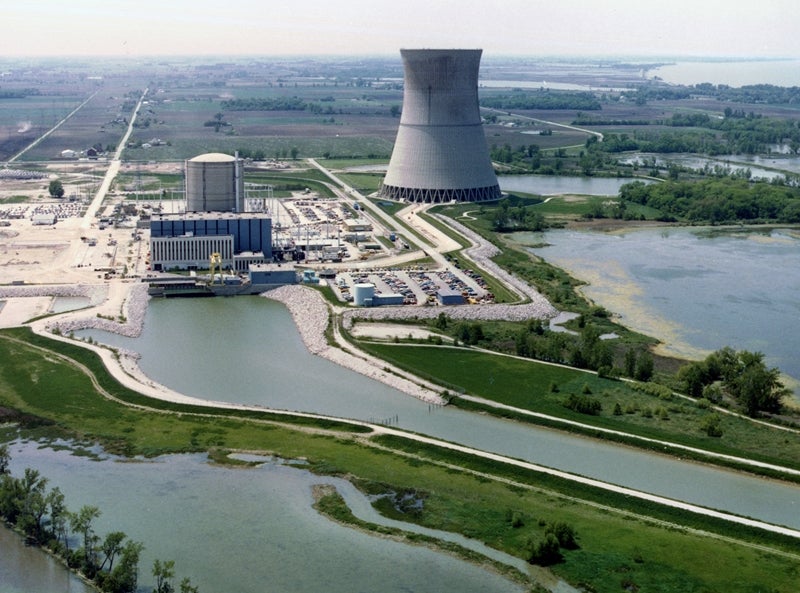 Ohio Governor Mike DeWine has signed a bill to provide subsidies to prevent the early closure of Davis-Besse and Perry nuclear power plants, the state's two nuclear power reactors owned by FirstEnergy Solutions (FES).
FES had said that it would shut down the loss-making plants in 2020 and 2021 unless the state provided financial assistance. FES, a subsidiary of Ohio power company FirstEnergy, said that 4,300 jobs would be lost if the two reactors were closed.
Ohio's House of Representatives gave legislative approval to the measure, and the Governor expressed support for the legislation, Reuters reported.
Under the new legislation, a reduction in consumer power rates would be brought about by weakening the renewable and energy efficiency goals. FirstEnergy Solutions would receive around $150m a year during the period 2021-2027 to keep the reactors in service.
Meanwhile, the passage of the bill has drawn criticism from environmental groups due to the weakened renewable energy goals. The groups are said to be considering various options, including a referendum to get voters to overturn the new law.
Ohio energy policy director for the Natural Resources Defence Council Daniel Sawmiller said: "Ohio is sending a clear signal to the clean energy sector that they are not welcome."
The company had initially set 30 June as the deadline to purchase fuel for the spring 2020 refuelling of the Davis-Besse plant. FirstEnergy officials had said the company would work with the state to prevent the closure of Davis-Besse if the bill was passed by 17 July.