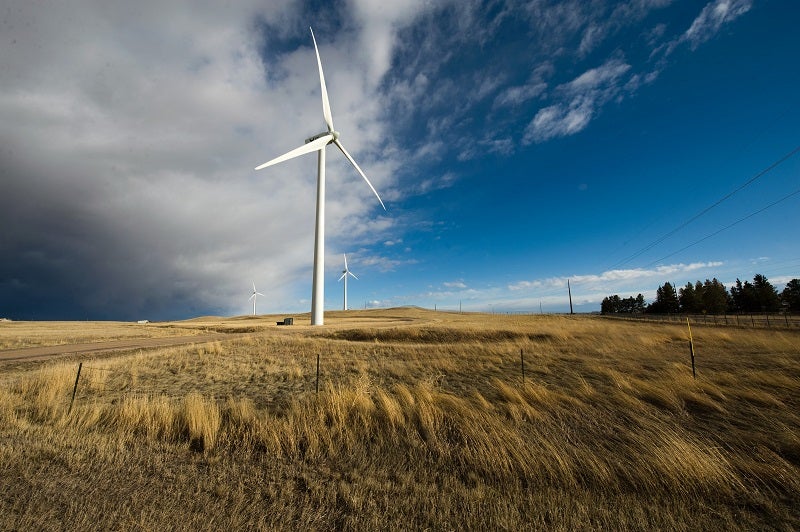 An opinion poll released by the Ohio Conservative Energy Forum (OHCEF) has shown that conservative voters in the US state support the increased production of renewable energy.
The poll was conducted by opinion poll company Public Opinion Strategies, which conducted interviews with 400 registered conservative voters in January.
It found that two-thirds of Ohio conservatives believe that the state should have at least half of its energy production come from renewable sources; two-thirds also said that they would be more likely to vote for a candidate who supported renewable or efficient energy legislation.
Although the most positively-viewed source of energy is natural gas, solar and wind energy are now seen more favourably than coal and nuclear.
The most important energy issues for Ohio conservatives are keeping electricity rates low, protecting lakes and rivers and reducing their dependence on foreign oil.
Retired United States Marine Corp (USMC) lieutenant general Richard Zilmer said: "Conservatives as a whole find national security to be a critical topic, yet do not factor in how renewable energy plays a role in protecting our country.
"Companies are focused on renewable energy sources like solar and wind energy – for the simple reason that renewable energy is not only better for the environment than traditional sources, but is better for the security of our nation, and increasingly a better choice economically."
The poll showed renewable energy is seen by Ohio conservatives as a job creator that provides economic benefits.
Paulding County economic director Jerry Ziekle said: "Paulding County [Northwest Ohio] has seen over $700 million in economic investment from three commercial wind projects since 2011. Thanks to local wind development, our county's bond rating has increased to Aa3 from A1 by Moody's.
"Also, our schools are receiving money from PILOT payments and the Paulding County Area Foundation was able to award over $100,000 in scholarships to graduating seniors in 2018."
OHCEF executive director Tyler Duvelius said: "The results speak for themselves. Ohio currently generates just 3% of our electricity from renewable sources. We believe that the best approach for our state is a diverse, all-of-the-above energy portfolio – and the vast majority of conservative Ohioans agree.
"With this in mind, it is clear that Ohio conservatives want renewable energy to make up a larger portion of Ohio's energy portfolio. Ohio lawmakers should heed this message from their constituents, rather than continuing to lag behind our neighbouring states and losing out to them on economic development and job opportunities."