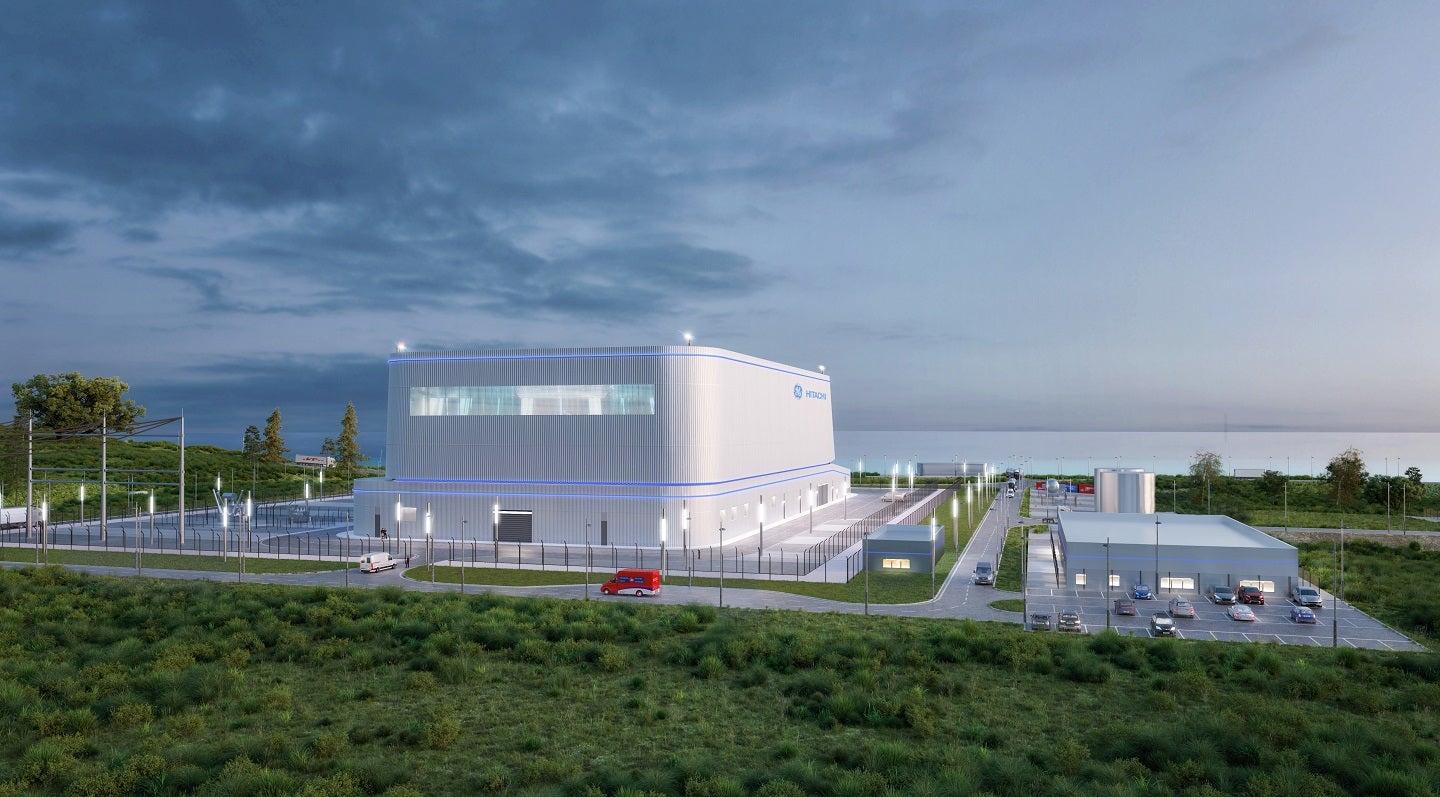 Ontario Power Generation (OPG), a state-owned power generation company, has begun the planning and licensing process to expand the Darlington new nuclear project site in cooperation with the Government of Ontario.
The planning process refers to three additional small modular reactors (SMRs) out of a total of four planned for the location.
Subject to regulatory approvals from the Ontario Government and the Canadian Nuclear Safety Commission (CNSC), the additional SMRs are expected to become operational between 2034 and 2036 and will generate a total of 1.2GW of energy.
Electricity from the four units will power 1.2 million homes, helping to meet the increasing demand for electrification in the region.
The three will be GE Hitachi Nuclear Energy's BWRX-300 SMRs. These 300MW, water-cooled reactors have passive safety systems and use proven fuel design, components and supply chain expertise.
The BWRX-300 is believed to carry the lowest risk while remaining cost-competitive and quick to market. The system produces zero carbon during operation and can be built and operated at a substantially lower cost compared with traditional nuclear power generation technologies.
Ontario Power Generation president and CEO Ken Hartwick stated: "A fleet of SMRs at the Darlington new nuclear site is key to meeting growing electricity demands and net-zero goals. OPG has proven its large nuclear project expertise through the on-time, on-budget Darlington refurbishment project.
"By taking a similar approach to building a fleet of SMRs, we will deliver cost and schedule savings, and power 1.2 million homes from this site by the mid-2030s."
The announcement follows the agreement signed by OPG and GE Hitachi Nuclear Energy in January 2023 to use GE Hitachi's BWRX-300 at the Darlington site. It is also North America's first commercial contract for a grid-scale SMR.
Along with reactor design, the project includes engineering licensing support, construction, testing, training and commissioning.