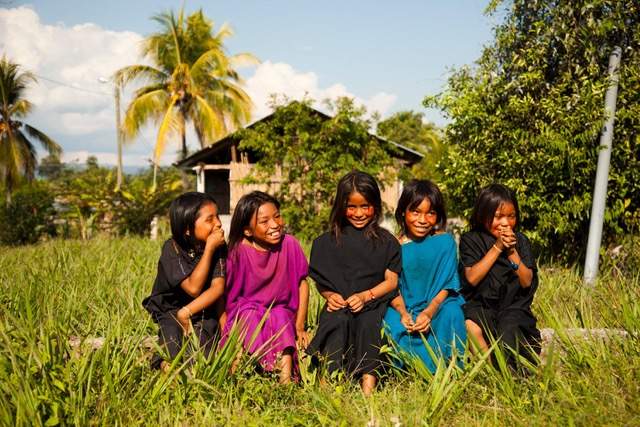 London-based energy tech firm Open Energy Market (OEM) has announced its partnership with non-profit Cool Earth to protect 1,000 acres of endangered rainforest in the Peruvian Amazon.
The collaboration, which was announced to coincide with Earth Overshoot Day on 1 August, will support seven villages in the Awajún community in Northern Peru, whose forest is threatened by oil and gold extraction.
Under the new project, for each business that uses OEM's energy procurement and management platform, the company will determine the square footage of the facilities or premises which will directly benefit from its technology. OEM will provide funds to Cool Earth to protect an equivalent area of rainforest in Peru.
The partnership launched in June, with 28,800 trees having already received protection. These trees account for more than nine million litres of water production each year, and take in around 31,200 tonnes of CO2 annually.
OEM CEO Chris Maclean said the decision to take part in the scheme was a natural one as it was a cause that resonated "both personally and professionally", adding that it would help to counter doubts over the energy sector's "approach to, and impact on, the environment", turning negative perceptions around "and making a real, tangible difference".
Maclean expressed the belief that the project would help to address a relative lack of understanding in the energy industry about the impact of deforestation on the world and its ecosystems, saying a challenge comes from people's inability to "visualise a tonne of carbon or comprehend the impact deforestation has on the environment".  As such, he hopes that the project will catalyse a change in thinking across the sector by offering a tangible view of the areas under threat.
Established in 2013, OEM is an automated energy procurement platform which seeks to help enterprises manage energy contracts and utilities by tracking the energy market to find the best price for companies.
Cool Earth was founded in 2007 and works alongside rainforest communities to try and prevent deforestation by providing alternative livelihoods which outprice the loggers, such as rice, Inga and fish farming.  To date the group claims to have locked in 234 million tonnes of CO2 and saved 216 million trees from being felled across over 901,000 acres.