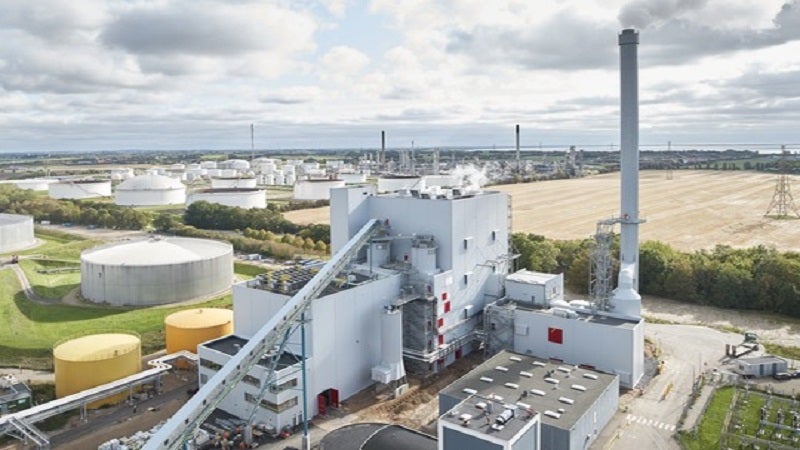 Danish renewable energy company Ørsted has announced the opening of the Asnæs Power Station, a wood chip-fired power unit in Denmark.
The site was inaugurated by the Crown Prince of Denmark Frederik.
Ørsted markets and bioenergy executive vice-president and CEO Morten Buchgreitz said: "The Crown Prince's visit marks the completion of an extensive conversion process.
"The Asnæs Power Station has been given a new and greener life, which will benefit Kalundborg residents and businesses and contribute to Denmark's green transformation."
The opening of the wood chip-fired power unit also marks the phase-out of coal-fired power-plant in the region.
The Asnæs Power Station has been transitioned into chip-fired power unit after three years of intensive work and will now generate heat and power using sustainable wood chips instead of fossil fuels.
The conversion from coal to wood chips at the station is expected to offset nearly 800,000tpa of carbon emissions.
The power unit will supply green district heating to the Kalundborg region, as well as green process heat to companies such as Novo Nordisk and Novozymes , under a joint agreement signed in 2017.
The 20-year steam and district heating agreement included the construction of a new wood chip-fired plant and integration with the power station's existing installations and systems.
Novo Nordisk quality and IT product supply executive vice-president Henrik Wulff said: "Today's inauguration marks an important milestone for Novo Nordisk, as we now only have sustainable energy sources at our production facility in Kalundborg.
"This applies to both power, heat, and steam. Novo Nordisk has set a target of Zero carbon emissions from our global operations and transportation by 2030 at the latest.
"This target is part of an ambitious environmental strategy, 'Circular for Zero', which is to make Novo Nordisk a company with zero environmental impact."
In another development, the Maryland Public Service Commission has approved the installation of 12MW wind turbines at the Skipjack Wind Farm project.