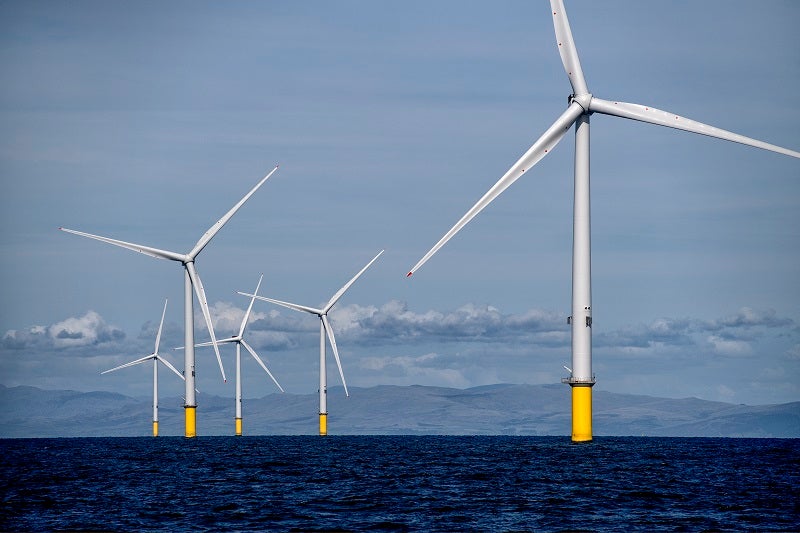 Danish energy company Ørsted has announced that its Hornsea II offshore wind farm in the UK is now fully operational.
Located 89km from the Yorkshire coast, Hornsea II is equipped with 165 wind turbines and has the capacity to power more than 1.4 million UK homes with clean energy.
Power generated from the 1.3GW wind farm is transferred to the shore at Horseshoe Point, Lincolnshire, via 390km of subsea export cables.
The wind farm is situated alongside its sister project, Hornsea I. The two projects can collectively power 2.5 million UK households.
These projects support the UK Government's target to have 50GW of operational wind capacity by the end of 2030.
The offshore wind facilities are located in the Hornsea zone, which covers more than 2,000km² in the North Sea and will also include the forthcoming Hornsea III project.
Hornsea II is also expected to support Ørsted's global target of installing 30GW of offshore wind capacity by the end of the decade.
Ørsted currently has around 8.9GW of offshore wind capacity in operation and 2.2GW under construction.
The company also has nearly 11GW of awarded capacity under development, including Hornsea III.
Ørsted UK Region head Duncan Clark said: "Current global events highlight more than ever the importance of landmark renewable energy projects like Hornsea II, helping the UK increase the security and resilience of its energy supply and drive down costs for consumers by reducing dependence on expensive fossil fuels.
"Not only will Hornsea II provide low-cost, clean energy for millions of homes in the UK, (but) it has also delivered thousands of high-quality jobs and billions of pounds of investment in the UK's offshore wind supply chain."
Last month, Ørsted signed an agreement with Cadeler to install turbine foundations at the Hornsea III offshore wind farm.