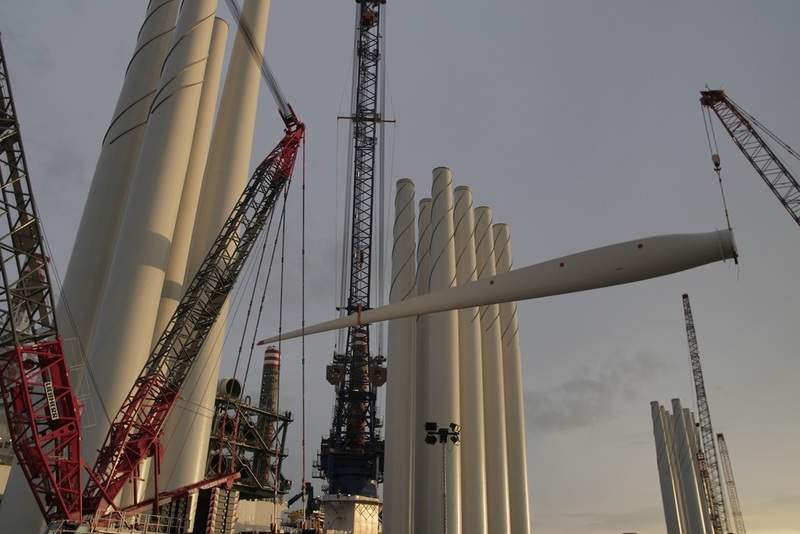 Danish company Ørsted has placed a turbine order with Siemens Gamesa Renewable Energy (SGRE) for the Hornsea Project Two offshore windfarm in the UK.
As part of the order, SGRE will supply 165 8MW turbines for the project, which is expected to be operational in 2022.
Upon commencing operations, the Hornsea Project Two project is expected to overtake its sister project, Hornsea Project One.
Hornsea Project Two will have a power generation capacity of 1,386MW, which will be enough energy for more than 1.3 million homes with clean electricity.
Hornsea Projects One and Two programme director Duncan Clark said: "We are delighted to continue our partnership with Siemens Gamesa. We've worked with them on many other UK projects, including Race Bank, which was officially inaugurated this month and the first project to use blades manufactured at the facility in Hull.
"With our East Coast Hub in construction in Grimsby and the SGRE facility in Hull, it's clear to see the Humber area really is creating a world-leading cluster in offshore wind.
"The SGRE investment in the Hull facility has brought hundreds of jobs to the area."
"The SGRE investment in the Hull facility has brought hundreds of jobs to the area, and we feel proud to have supported that through our leading contracts with SGRE."
SGRE will manufacture the majority of the turbine blades at its facility located in Greenport, Hull.
The Hornsea Project Two offshore windfarm project will be equipped with 81m blades that will be manufactured in the UK.
SGRE also plans to partly source the wind turbine towers from the UK in order to further strengthen the supply chain.
SGRE UK managing director Clark MacFarlane said: "SGRE is delighted again to be working with Ørsted in delivering the world's largest offshore wind farm for the third time in the UK, building on London Array and Hornsea One.
"This latest collaboration with Ørsted sees a doubling of capacity and a halving of cost per MW/h over London Array, installed five years ago."