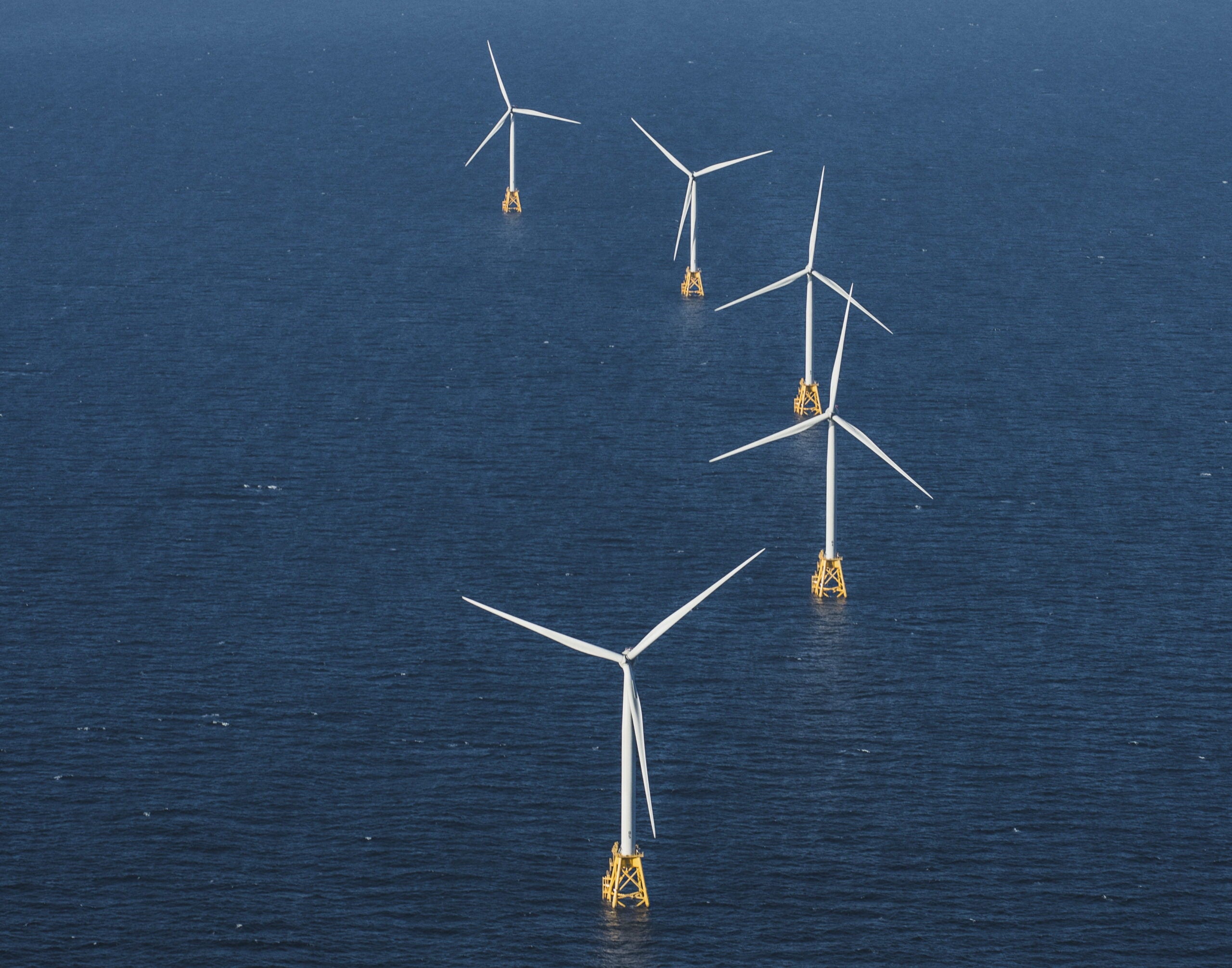 Danish wind farm developer Ørsted has announced a deal with a labour union to move construction workers into the offshore energy industry.
The company has made a national agreement with North America's Building Trades Unions (NABTU) to help train workers for its US developments.
An Ørsted spokesperson said the company will work with the union to identify the required skills and match them to the available workforce. They said the agreement "sets a model for labour-management cooperation and workforce development".
Ørsted, NABTU, affiliates and councils have agreed to work together on long-term plans for the development of the wind developer's projects. Ørsted aims for site- and state-specific programming to be ready when federal permits are obtained.
NABTU represents more than three million tradespeople from 14 companies. NABTU president Sean McGarvey said: "Today's agreement expands career pathways of opportunities for our members to flourish in this transition. Our agreement is based on a successful model developed by the Rhode Island Building Trades for the Block Island Wind Farm project."
Ørsted employed 300 union workers at the Block Island Wind Farm in Rhode Island, the US's first offshore wind farm. The company currently develops the nearby Sunrise offshore wind farm, off the coast of Long Island, New York.
Ørsted and Equinor in growing New York renewable market
NABTU recently endorsed Joe Biden presidential campaign ahead of the US election, and his following victory has caused significant enthusiasm in the US renewable energy market.
The growth of offshore wind on the US east coast has caused investment in offshore wind infrastructure. Last week, Norwegian energy giant Equinor proposed to open the US's first wind turbine tower manufacturing facility in Albany, New York. The development would employ 350 people, helping to construct Equinor's Empire Wind project. This joint venture with UK-based BP also lies off the coast of Long Island. Further along the shore, Equinor will soon start surveying for the Beacon wind project, close to the Massachusetts island of Nantucket.
Equinor's plan must first be approved by the New York State Energy Research and Development Authority (NYSERDA). The Authority administers an increasing move toward renewable energy across the state. In July, it issued tenders for 4GW of renewable energy capacity, including 2.5GW offshore wind power.
The Authority issued offshore wind licences for Equinor and Ørsted in December 2019. Further renewable expansion initiatives could include a proposed construction, assembly and operation hub with energy terminal facility in Brooklyn.
The American Wind Energy Association says the industry currently holds 15 active commercial offshore wind leases across the US. Developing these would add 30GW to the country's renewable energy capacity.