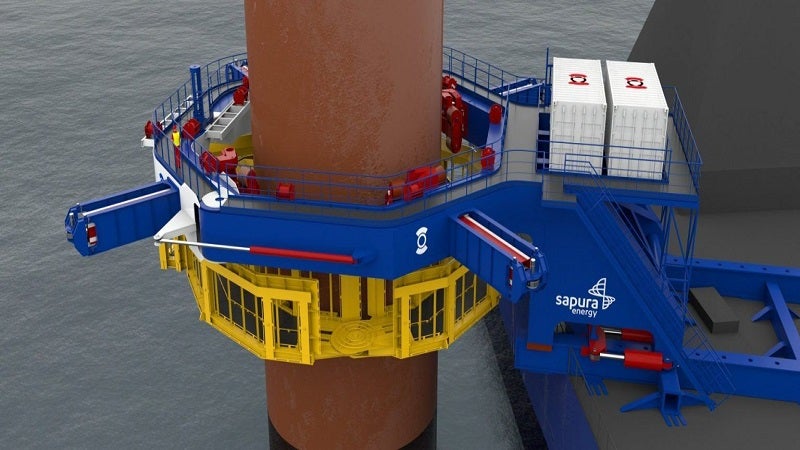 Osbit has secured a contract from Malaysian company Sapura Energy to build an offshore wind turbine pile gripper system for Yunlin offshore windfarm project.
The company will design and build the offshore wind turbine pile gripper system, which will initially be used to support the development of the 640MW windfarm being developed by WPD in Taiwan.
Osbit managing director Brendon Hayward said: "We are delighted to add Sapura Energy to our client-base and to expand Osbit's footprint in the emergent East Asian offshore wind market.
"We are now applying our offshore handling expertise and closely collaborating with Sapura Energy to deliver a high-quality solution On Spec, to Budget and In Time."
The company noted that its system will be placed over Sapura Energy's Heavy Lift vessel to support the installation of Yunlin's 80 monopile foundations, which are each eight-metres in diameter.
It has been designed for monopile installation from a moored floating vessel. The pile gripper maintains the vertical position of the monopile foundations, which are stowed using a deck rail skidding system.
The gripper is equipped with features such as a control cabin design and an integrated near pile noise mitigation system designed to minimise subsea noise during piling activities.
Yunlin offshore windfarm is located 8km off the Taiwanese coast and will be equipped with 80 wind turbines that are supplied by the Spanish wind turbine maker Siemens Gamesa.
In May 2019, WPD secured project financing of NT$94bn (€2.7bn) for Yunlin project from a total of 19 banks and three export credit agencies.