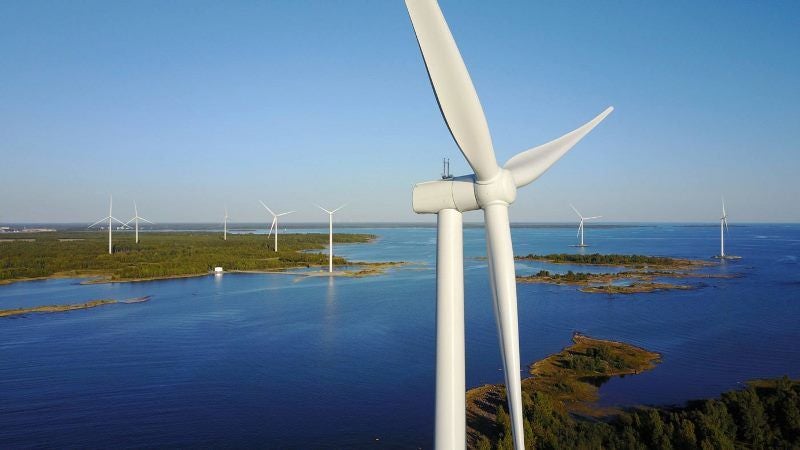 Swedish wind power company OX2 has signed an agreement with LähiTuuli to purchase the Metsälamminkangas project, one of the largest wind power projects in Finland. The acquisition will enable OX2 to build a 24-turbine wind farm in North Ostrobothnia, Finland.
Based in Vaala, the Metsälamminkangas project will have a total capacity of approximately 150MW and its annual production will be equivalent to the electricity consumption of around 80,000 homes.
OX2 regional manager for Finland and the Baltics Teemu Loikkanen said: "Metsälamminkangas is one of the largest wind power projects in Finland. It will strengthen our position as a leading wind power player in the Nordic countries.
"We've already begun tenders with suppliers and started negotiations on a power purchase agreement and funding. Our aim is to be able to start construction next spring, meaning the turbines could be installed in summer 2021."
Planning permission has already been granted for the project as part of the area's general plan. A 32km expansion of the 110kV section of the national grid, Fingrid, will connect the wind farm to the grid via the Vuolijoki substation.
LähiTuuli CEO Miika Pilli said: "Metsälamminkangas has been an extremely important project for us right from the start, and it's great to see it now moving to the next phase.
"We think it's important that our farm continues to develop all the way to electricity generation, and this has been a crucial consideration for us when choosing a new owner."
OX2 develops, builds and manages renewable power generation and has generated over 2GW of wind power in the Nordic region. It also has operations in Poland, Lithuania, France and Germany.
Finnish firm LähiTuuli develops and owns wind power sources nationwide. It is a sister company of TuuliSaimaa, which provides specialist services in the renewable energy sector.