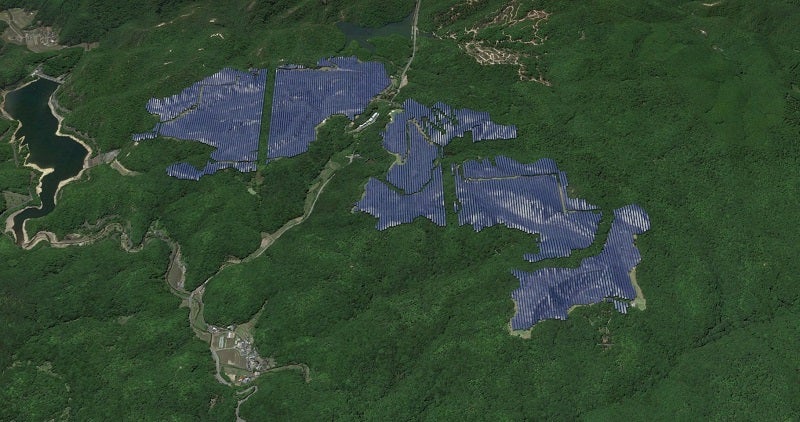 Japan's utility-scale renewable energy projects developer Pacifico Energy K.K. has initiated construction works for a solar power generation plant.
The plant will be built on a golf course site located in the Hyogo Prefecture of Japan. The plant is expected to become operational in spring 2021. It will have the capacity to generate nearly 125 million kilowatt hours of electricity on an annual basis.
According to the company, it will help in reducing five tonnes of carbon dioxide emissions per year.
Japanese electric utility Kansai Electric Power Co (KEPCO) has agreed to buy the energy generated by the solar power plant.
"According to the company, the solar generation plant will help in reducing five tonnes of carbon dioxide emissions per year."
The power purchase agreement is for a period of 20 years at $0.21 (JPY24) per kilowatt hour and will be in accordance with the Act on Special Measures Concerning Procurement of Electricity from Renewable Energy Sources by Electric Utilities.
For this project, Japans MUFG Bank arranged the lending syndicate, while Mitsubishi UFJ Morgan Stanley Securities served as the financial advisor to Pacifico Energy Ako. Baker McKenzie served as legal counsel to Pacifico Energy Ako in relation to this deal.
Founded in 2012, Pacifico Energy aims to develop renewable energy projects that contribute to the improvement of energy self-sufficiency for the future of Japan.
Currently, Pacifico Energy is constructing 11 solar power plants across Japan including the Ako plant, with a total capacity of 930MW. So far four plants have been completed and are in commercial operation.