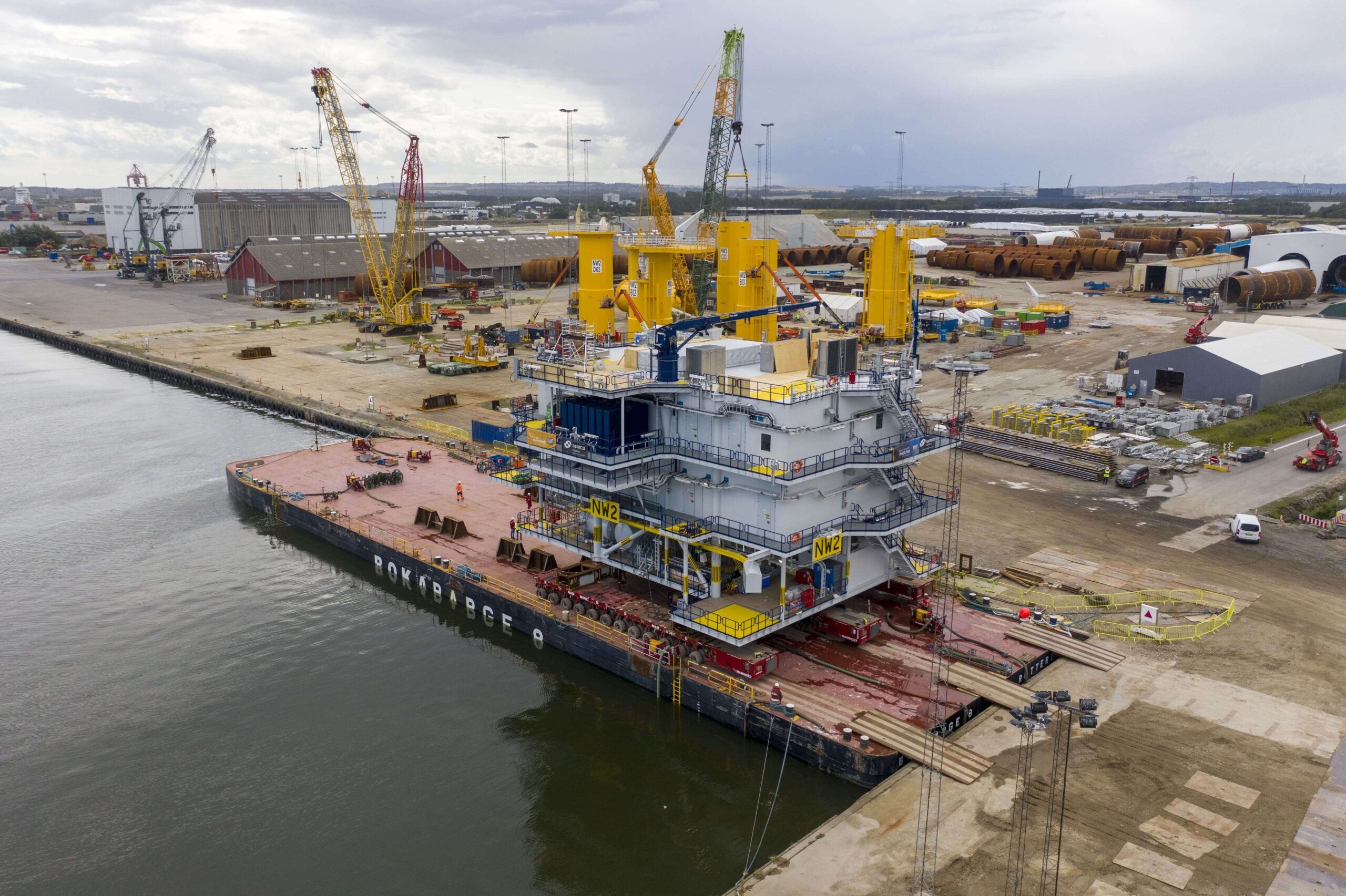 Parkwind and Bladt have signed an agreement for the design, fabrication and installation of the Arcadis Ost 1 substation, situated in the German Baltic Sea 19km off Ruger's island.
The platform is a joint project between the two companies and will be operated alongside German Transmission System Operator (TSO) 50 Hertz.
The deal's financial terms have not been released.
Understanding the project
Installation works at the 247MW Arcadis Ost 1 wind farm – of which the substation is a part  – are expected to begin in 2022 and today's agreement marks the beginning of the next project phase with preliminary steelworks.
Contracting company Semco Maritime will be responsible for the design and implementation of the electrical system while engineering firm ISC will be in charge of the substation's structural design.
Parkwind won the auction for the wind farm, which was launched by the German federal grid agency in April 2018. The company contracted consulting group COWI for the turbine design and OSS foundation.
Executives respond to the deal
Parkwind project manager Clément Helbig de Balzac said: "In the context of a global crisis, this signature and the imminent start of the works at Bladt demonstrate Parkwind's unwavering commitment to successfully deliver the Arcadis Ost 1 project in line with the plan set more than a year ago.
"The shared substation will become the heart of Arcadis Ost 1 offshore wind farm, supplying the German grid with green energy for up to 300,000 households."
Bladt Industries chief sales officer Nils Overgaard added: "We have together succeeded to negotiate a contract, which we will execute together with Parkwind and our partners in the project team.
"We are looking into a complex project execution plan, but we have allocated an experienced project team to deliver according to the requirements. I am convinced that the strong partnership and trust between Parkwind and Bladt will be strengthened even further as we jointly embark the fourth project together."
Semco Maritime Renewables senior vice-president Carsten Nielsen said: "This is another exciting project for Parkwind that we are very pleased to be able to contribute to in cooperation with Bladt and a strong and close-knit team of partners.
"We will leverage and build on our strong track record together and look forward to bringing our technology, experience and competencies into play once again to support Parkwind's ambition of creating a truly sustainable future."
Company overview and share price
Founded in 2012, Parkwind is a Belgian renewable energy company with 552MW operational capacity and a €2.8bn capital expenditure (CAPEX). In the last quarter of 2019, the company started construction of a 776MW wind farm, reaching 1.8GW of total energy installed and under construction.
Bladt Industries is an international construction company, specialised in the production of steel structures for offshore projects. Based in Denmark and founded in 1965, Bladt recorded revenue of DKK1.5bn ($218.2m) in 2018.
Semco is an international engineering and contracting company in the energy sector. Its products include telecommunication systems, people and asset management, transport frames and instrumentation systems.
50Hertz is one of Germany's main TSO, covering the north and east of the country. The company provides electricity to a population of 18 million and its 2018 revenue was €10.2bn.
ISC is an engineering consulting company based in Denmark offering services to the infrastructure, energy and industry sectors. Founded in 1967, the company's 2018 revenues amounted to DDK225m ($32.7m).