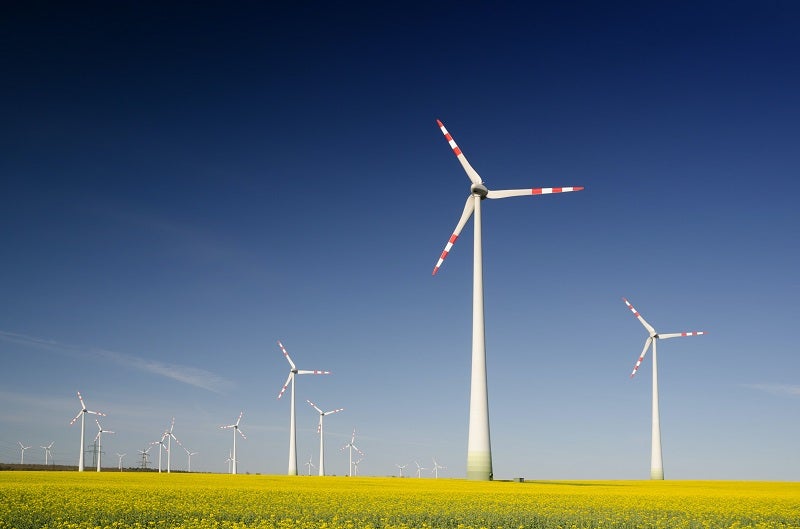 US-based renewable energy company Pattern Energy Group has acquired the Clines Corners wind power development opportunity from Orion Wind Power Resources.
Orion is a joint venture between Orion Renewable Energy Group (Orion) and MAP Energy (MAP).
Located in Torrance and Guadalupe counties of New Mexico, the development opportunity will support up to 1GW of wind power on nearly 122,000 acres of private and state lands.
The companies have not disclosed the financial details of the deal.
Pattern Energy CEO Mike Garland said: "Pattern Energy is expanding its commitment to New Mexico by increasing its investment in clean power, helping to build the state into a major renewable energy producer and benefitting New Mexico for generations.
"As the leading wind company in New Mexico, we are proud to be helping position the state as a leader in wind energy. Western Spirit Wind and the Western Spirit Transmission Line will bring more than a thousand construction jobs to New Mexico this year and billions of dollars in economic benefit."
In a statement, pattern Energy said it will include 325MW of the southernmost portion of Clines Corners in its suite of Western Spirit wind projects slated for construction later this year. It will do the same with the Western Spirit Transmission Line. The company is co-developing this with owners New Mexico Renewable Energy Transmission Authority.
With this acquisition, the company now has more than 4,000MW of wind power facilities development in New Mexico.
Garland added: "We are proud of the $1.6bn in economic benefit we brought to New Mexico over the past three years with Broadview and Grady Wind."
Last October, Pattern Energy Group signed agreements to acquire ownership stakes in two operating windfarms located in Ontario and New Mexico.