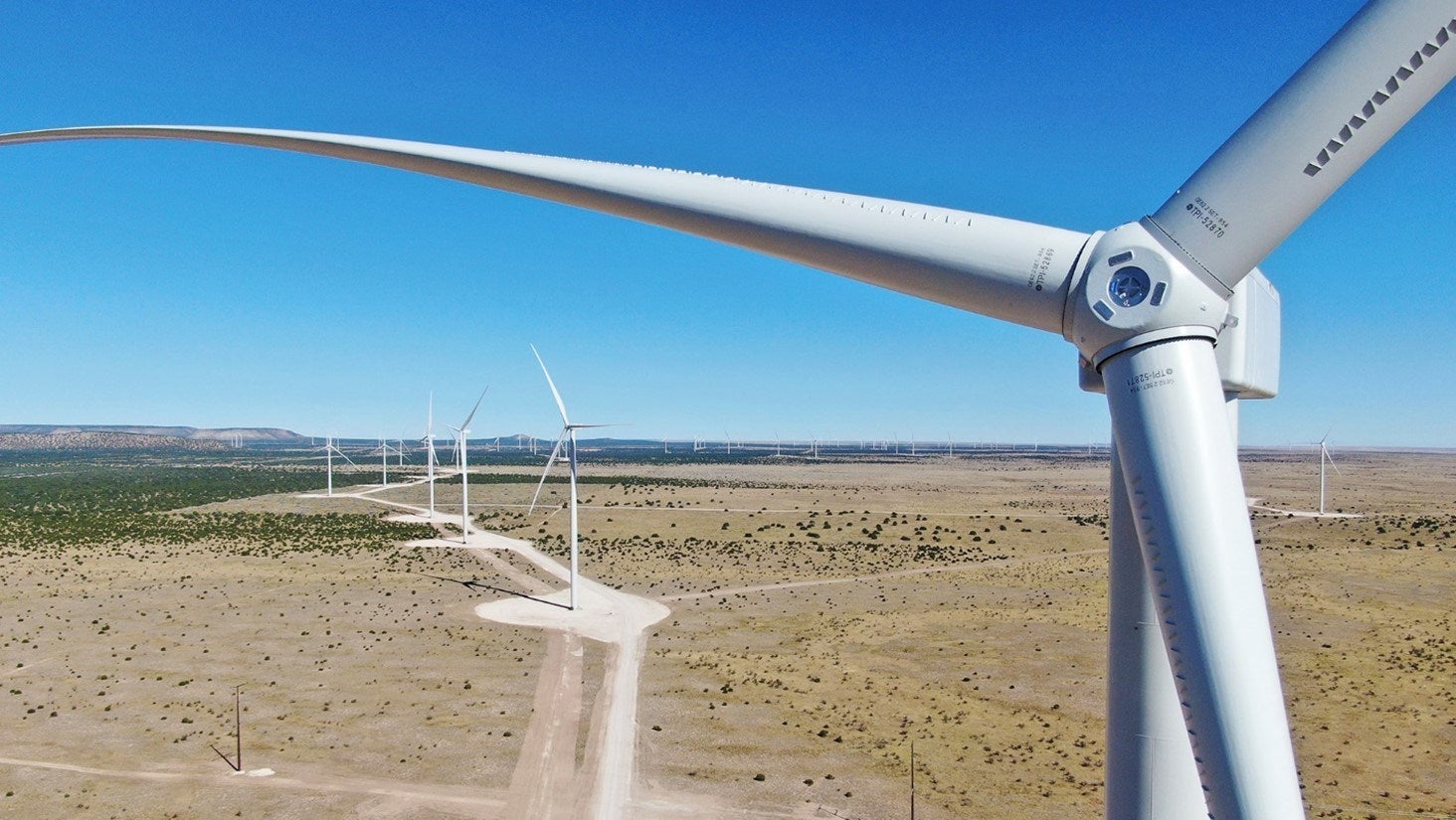 US-based renewable energy company Pattern Energy Group has officially opened its Western Spirit Wind power portfolio in New Mexico.
The opening comes more than a month after the company completed and began operations at the power projects.
Western Spirit Wind includes a total of four wind power projects situated in Guadalupe, Lincoln and Torrance Counties in central New Mexico.
The projects have a combined capacity of more than 1,050MW and can generate enough energy to meet the electricity needs of 900,000 consumers a year.
It will offer renewable energy to the states of California and New Mexico through long-term power purchase agreements.
New Mexico Governor Michelle Lujan Grisham said: "This project is doing it all: creating good-paying jobs, providing clean power to New Mexico and beyond, and cutting emissions from the energy sector.
"New Mexico is leading the pack – nationally and globally – in the renewable energy space.
"At the state level, at the county level, at the city level, at the village level, New Mexico is all in on the economic and environmental benefits this industry provides."
The four projects feature a total of 377 GE wind turbines, whose capacities range from 2.3MW to 2.8MW.
Blattner Energy served as engineering, procurement and construction (EPC) contractor for each of the projects.
At their peak, the projects and accompanying transmission line required around 1,500 workers to install.
More than 50 people will now operate and maintain the facilities.
Pattern Energy CEO Mike Garland said: "This is just the beginning.
"We have committed to $6 billion in upcoming wind energy and related infrastructure projects in New Mexico over the next decade, putting thousands of people to work.
"Together, we are building a cleaner and more sustainable future."
Pattern Energy Group operates a total of 35 renewable energy facilities across the US, Canada, Japan and Mexico, with a combined capacity of more than 5,900MW.