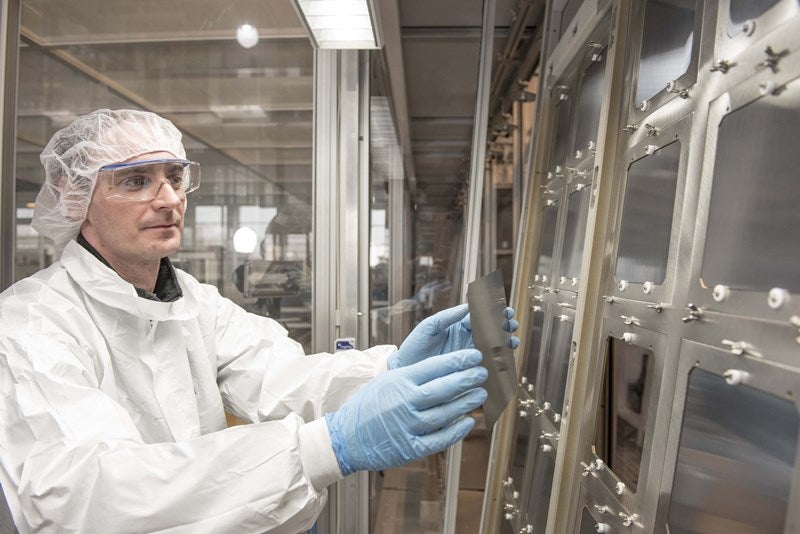 Solar cell manufacturer Oxford PV has raised an additional £34m in its Series D funding round, bringing the funding round total to £65m.
The company raised £31m in the first close of the Series D funding round, which was announced in March.
The first close of the Series D funding round included new investment from Goldwind, which provides integrated renewable energy solutions in China, and investment from existing shareholders such as Equinor and Legal & General Capital.
Additional funding has been made by PV equipment supplier Meyer Burger, which was announced in March and the remaining investment has been made by other new and existing investors.
Oxford PV chief executive officer Frank Averdung said: "The success of our funding round and the quality of the new investors we have attracted, validates the commercial readiness of our technology.
"We now have the funds to move into manufacturing and accelerate market introduction.
"The production line we are installing in Germany, to manufacture perovskite-on-silicon tandem solar cells, will be the first of its kind anywhere in the world. This is a significant moment for Oxford PV and our perovskite photovoltaic technology."
In March 2019, Oxford PV signed a collaboration agreement with Meyer Burger and announced plans to move into volume production.
At Oxford PV's site in Brandenburg an der Havel, Germany, Meyer Burger will install a 200MW silicon heterojunction solar cell line, along with production equipment for the perovskite top cell.
The company said that the fully integrated line will begin perovskite-on-silicon tandem solar cell production at the end of 2020.
Solar panels made from perovskite cell technology of Oxford PV are capable of generating more power. This is essential in delivering more affordable clean energy, accelerating the adoption rate of solar and addressing climate change.