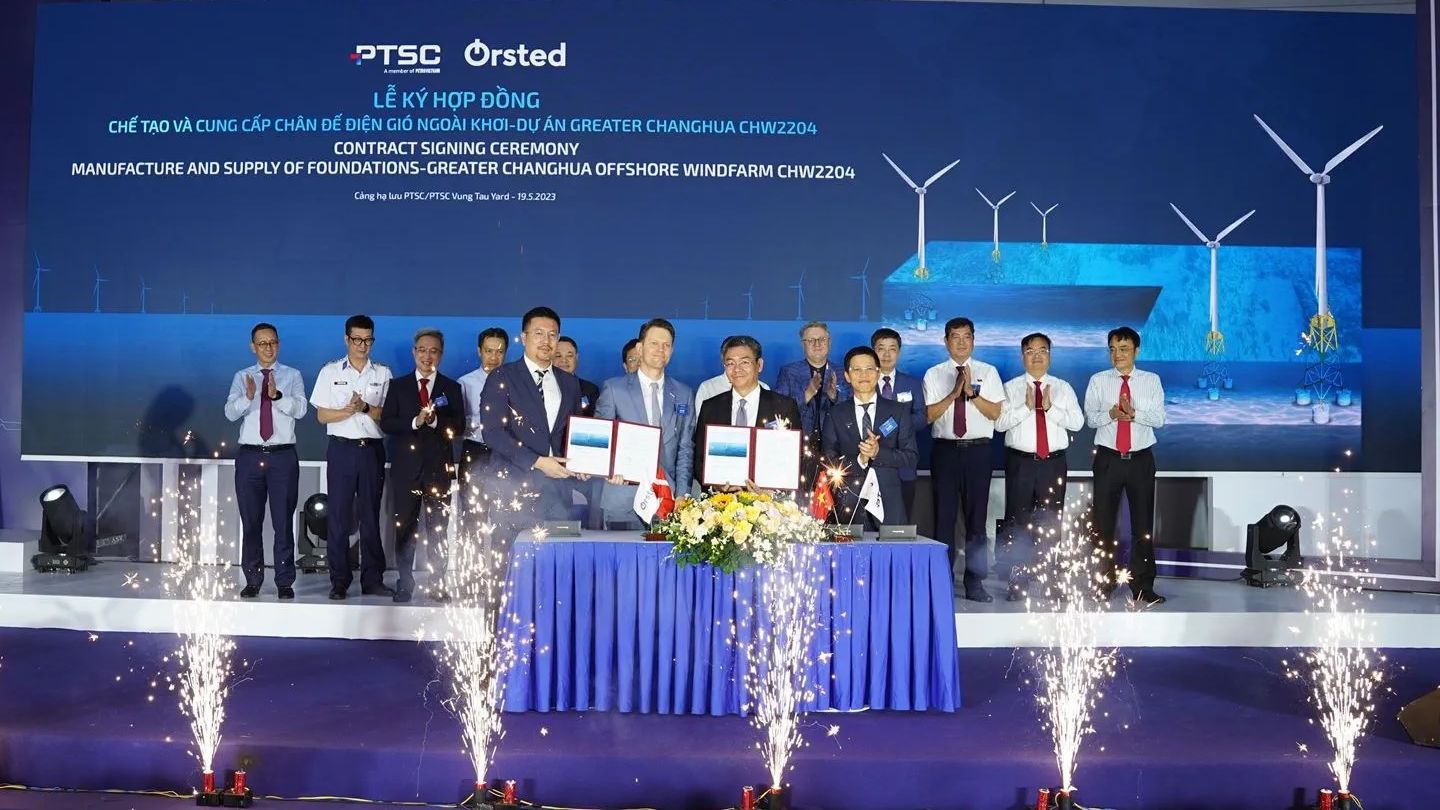 Petrovietnam Technical Services Corporation (PTSC), a subsidiary of Vietnamese oil and gas company Petrovietnam, has secured an order from Danish energy giant Ørsted to manufacture and supply foundations for the 920MW Greater Changhua 2b and 4 offshore wind farms, located off the Changhua coast in Taiwan.
The award of the contract comes after Ørsted's final investment decision was taken in March 2023.
The two offshore wind farms will be the largest in the Asia-Pacific region.
PTSC will manufacture 33 suction bucket jacket foundations for the wind farms.
Ørsted states that the components to be supplied by PTSC will be environmentally friendly and based on the Danish company's bespoke designs.
Each of the foundations will be 84m tall and will weigh 2,300 tonnes (t). Up to 70,000t of steel will be used.
PTSC estimates delivery of the foundations by the end of 2024. Installation will be completed by the end of 2025.
Ørsted Greater Changhua 2b and 4 development director Jonas Bak Solhøj stated: "As the global leader in offshore wind, we are pleased to work with Petrovietnam Technical Services Corporation to build the offshore foundations to the highest standards for safety and quality.
"These suction bucket jacket foundations will be the first deployment of this technology in the Asia-Pacific. They will underpin the generation of reliable green energy for decades ahead."
PTSC considers the contract to be a significant milestone that is expected to put Vietnam on the map of renewable energy.
The contract will contribute to the formation of a supply chain network within the country in the form of subcontracts to local suppliers.
PTSC president and CEO Le Manh Cuong stated: "This contract represents a remarkable milestone in PTSC's history of establishment and development. PTSC has transformed and expanded its production method from a single tailor-made unit to serial production with large quantities, high productivity and closed production lines, which are totally different from traditional oil and gas projects.
"This is the first time Vietnam has a huge export contract in the new industry of offshore wind power. Throughout the execution of the contract, jobs will be created for thousands of PTSC's employees and it will also contribute to the establishment of the supply chain in Vietnam for offshore wind power projects."