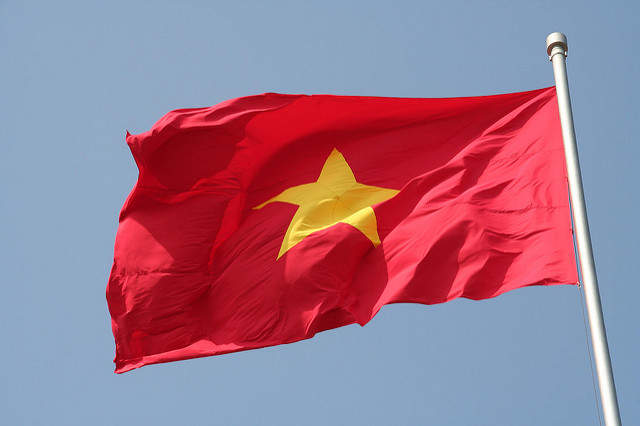 State-owned Vietnamese oil firm PetroVietnam signed a deal with two Japanese firms on Tuesday, agreeing to sell gas from a South China Sea oil block situated near waters overlapping with Chinese territory.
The deal concerns the Sao Vang-Dai Nguyet project, which lies 300km southeast of Vietnam's coast. Though it has not been directly contested by Beijing previously, it sits close to China's nine-dash line.
Sao Vang-Dai Nguyet is partially owned by Japanese petroleum company Idemitsu Kosan, which holds 43.08%, while Japanese oil firm Teikoku Oil holds 36.92%. PetroVietnam owns the remaining 20%.
The agreement will enable production of commercial gas from the project to commence in the third quarter of 2020.
PetroVietnam said in a statement the deal would "significantly contribute to ensuring the country's energy security", given that recently it has been struggling to maintain output of crude oil and gas due to continued pressure from China.
Problems have arisen as the area claimed by China as part of its nine-dash line in the South China Sea extends over large portions of Vietnam's Exclusive Economic Zone. Fears over angering or upsetting China have caused projects to be discontinued; an offshore oil project by Spanish energy firm Repsol was halted, while a unit of Russian firm Rosneft expressed concerns over China's response to its recent drilling.
In April, PetroVietnam warned that the difficulties with China would impact offshore exploration and production. Several oil and gas projects in Vietnam have been delayed as a result of maritime tensions, leading to a dip in production from key fields.
A government report released on Sunday found Vietnam's output of crude oil in the first seven months of 2018 dropped by 11.3% from the previous year, down to 7.16m metric tonnes.
A PetroVietnam official told Reuters that exploration and production have stagnated in recent years due to "tensions in the South China Sea, the ongoing corruption crackdown and persistently low crude oil prices".
China's nine-dash line has been a source of contention for many years as demarcating territory in shifting ocean terrain is imprecise. In July 2016 a United National tribunal ruled that the country had no legal basis to the area, though the line has not yet been changed due to claims it would disrupt regional stability.
Within the boundary of the line, China claims the right to activities such as fishing, mining for resources, or construction.