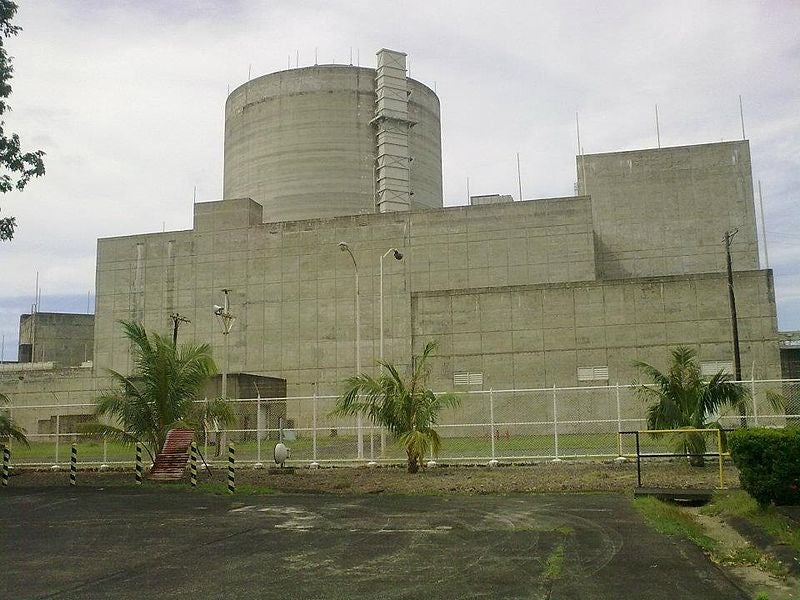 Philippine President Rodrigo Duterte has reportedly approved an executive order to include nuclear power as an option in the Philippines' energy mix as the country phases out coal-fired power plants to meet its climate goals.
The order was signed on 28 February and made public on 3 March.
NHK World-Japan reported that coal-fired power plants currently provide for about 60% of the Philippines' total energy requirements.
The country aims to use nuclear power to address power outages and high electricity prices.
The executive order reads: "The national government commits to the introduction of nuclear power energy into the state's energy mix."
President Duterte signed this order three months before the end of his six-year term.
An inter-agency committee has also been directed to explore the re-opening of the Bataan Nuclear Power Plant (BNPP), which has served as a tourist attraction since 2009.
Earlier attempts to utilise nuclear energy in the Philippines had to be put on hold due to safety concerns.
Although the BNPP's construction was completed in 1984, the nuclear plant was mothballed in 1986 following the Chernobyl nuclear disaster and the removal of dictator Ferdinand Marcos.
Philippine Energy Secretary Alfonso Cusi has expressed support for nuclear power, saying it could help alleviate supply issues and high costs.
Energy Undersecretary Gerardo Erguiza Jr has said that the future of nuclear power depends on the next government's agenda and any relevant regulatory framework, for which legislation will be required.
In June last year, Blueleaf Energy, a portfolio company of the Green Investment Group, partnered with SunAsia to co-develop solar projects in the Philippines.
The projects will be located in Luzon and have 1.25GW of combined capacity.
As part of its increased focus on renewables, the Philippines aims to deliver a further 10GW of solar energy by 2030. This would account for more than 20% of its energy mix.