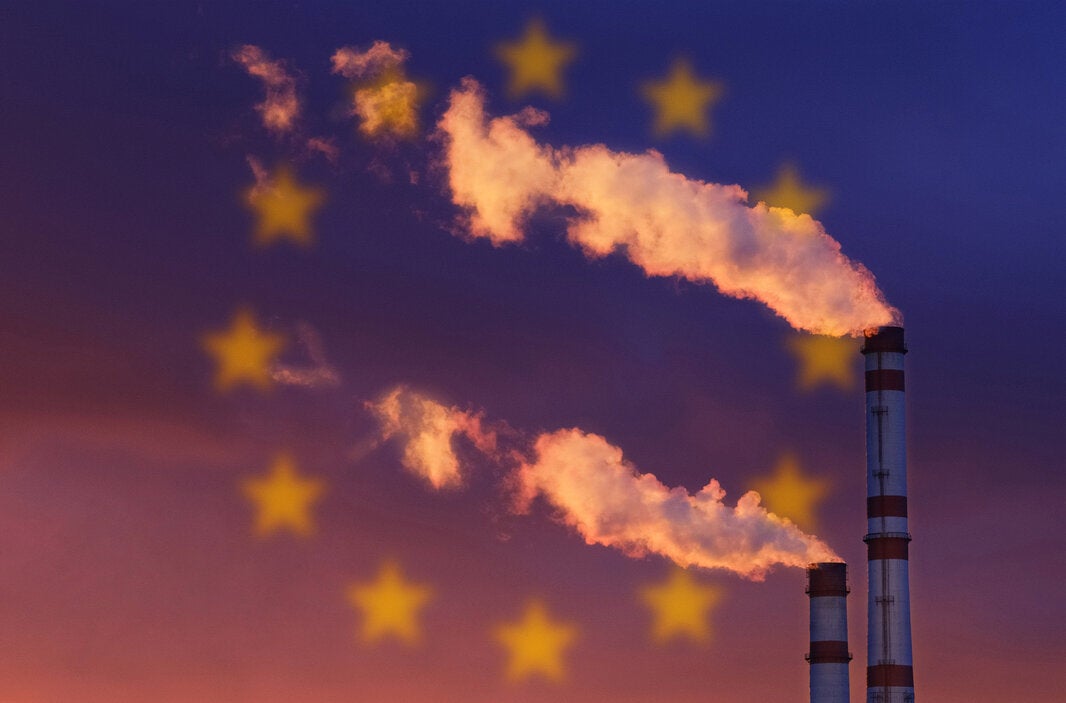 The price of permits on the EU's carbon market hit $106.57 (€100) per tonne for the first time on Tuesday, reflecting the increasing cost companies must pay for pollution.
The benchmark EU Allowance (EUA) contract rose to a record high of $107.59 (€101.25) per tonne on 22 February. It traded at $106.79 (€100.49) euros per tonne by 15:59 GMT due to increased demand for EUAs.
Emissions contracts launched in a trial phase in 2005, with almost all pollutant credits being given to companies for free. In 2006, the price of carbon credits plunged from a high of $31.87 (€30) to around $8.50 (€8), before peaking again in 2008 at nearly $31.87 (€30). After falling to below $10.62 (€10) in early 2009 due to oversupply of credits, prices peaked in 2018 to a decade-high of $26.56 (€25), followed by an almost record-high of nearly $31.87 (€30) in mid-2019.
An analyst for ICIS, an independent commodity intelligence service firm, predicted in 2021 that EU carbon prices were on track to reach $95.63 (€90) by 2030. The current state of the energy market has significantly fast-tracked these estimates.
EUAs are the main currency used within the EU's Emissions Trading System (ETS), a cornerstone of the EU's climate change policy. Each of these "carbon credits" or "climate credits" represents a license to emit one tonne of carbon dioxide-equivalent gases. The periodic reduction in the availability of these then forces manufacturers, power companies, and airlines to pay for each tonne of carbon dioxide they emit. Companies can buy and trade these with each other to allow them to produce more carbon emissions without being fined.
The EU ETS is a key tool in the bloc's efforts to more-than-halve its greenhouse gas emissions by 2030 and meet its target of climate neutrality by 2050.
The price of carbon reform
From 2013 onwards, a benchmarking approach was adopted as a mechanism to allocate free allowances based on an installation's carbon emissions. This benchmark has been decreasing gradually year-on-year, meaning that the cap for total carbon credits within the EU ETA has reduced and demand has risen.
Reforms to the EU carbon market that were originally proposed in July 2021 were agreed upon by EU member states late last year, causing a rush by companies to buy and submit enough EUAs to cover last year's emissions. This has intensified in recent weeks as the April deadline for this year's contract settlement approaches, causing demand for EUAs to increase.
Traders also said that predicted cooler weather in Europe will increase energy demand while lower wind speeds would reduce renewable generation, increasing demand for fossil fuel energy.
This has been compounded further by a 7% increase in EU power generation from coal, the most CO2-intensive fossil fuel, triggered by dwindling Russian gas supplies as the war in Ukraine continues.