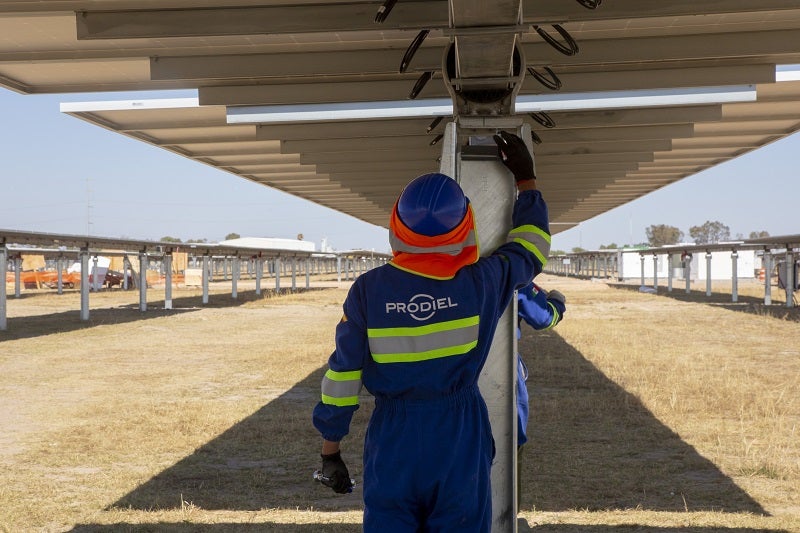 Prodiel has secured a contract from British company Solarcentury to handle the installation of two solar projects in Spain with a total capacity of 500MW.
According to the contract, the Spanish renewables infrastructure company will install the 300MW Talayuela Solar plant in the region of Extremadura and the 200MW Cabrera Solar development in Seville, Andalucía.
The contract has been awarded to Prodiel on the basis of a balance of system (BOS) format.
In addition, Prodiel will be responsible for developing the interconnection infrastructure.
Covering more than 520ha of land area in the Cerro Verde region, the Talayuela Solar facility is expected to generate clean energy that will be sufficient to meet the power requirements of 166,000 families in the region.
It will be equipped with 830,000 solar panels that will be placed on 15,000 trackers and will have a 400/30KV substation and a 350MVA power transformer.
The clean energy generated by the facility will be transferred to Arañuelo Substation via a 21.4km power line. Arañuelo Substation belongs to Spain's national energy grid operator, Red Eléctrica Española (REE).
Talayuela Solar facility is estimated to offset more than 165,000t of carbon emissions annually.
The installation works the Cabrera Solar facility are expected to be completed before 2021.
Spread over 400ha of land area, Cabrera Solar facility will be equipped with more than 554,000 solar modules.
The facility will be divided into four zones that will be named Primo Alemán, La Cabrera, Haza de los Sesenta and Los González.
As part of the project, a 220kV booster substation will be installed and a 13km 220kV transmission line with 36 double-circuit towers will be built.
During the peak construction phase, the project is expected to create more than 600 direct jobs.