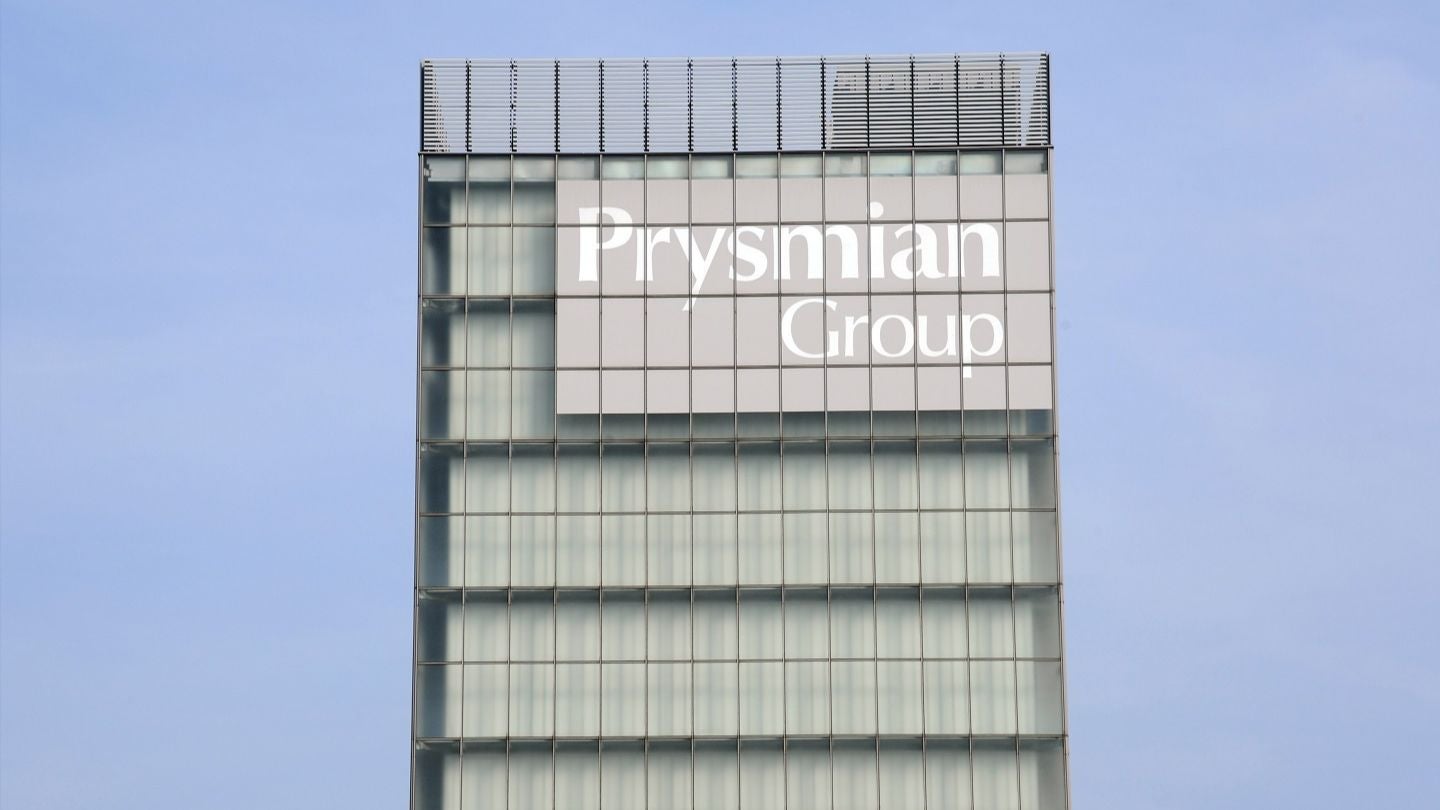 Italian cable manufacturer Prysmian Group has entered a capacity reservation agreement with Marinus Link, a subsidiary of Australian company TSO TasNetworks, for a new interconnector between Tasmania and Victoria, Australia, with an overall capacity of 750MW.
The Marinus Link interconnector will help transmit electricity between the two states, enabling an efficient transfer of power between the areas where renewable energy is generated and those areas in need.
The interconnector is also expected to bring savings for customers, as it can help keep prices lower in the long run while enabling more movement of energy through the national market.
The project is a "cornerstone" of the Australian Government's plan to rewire the nation and is also said to help Australia achieve its 2050 emissions reduction goal.
The agreement is expected to be finalised within the next year and includes the Australian Government underwriting a capacity reservation fee of up to A$151.14m ($96.59m) and Prysmian's capacity until the final contract is executed by July.
Negotiations are being carried out to continue with a second phase with 750MW of capacity.
Prysmian has reserved the capacity to design, test, supply and install a high-voltage direct current (HVDC) cable system with 320kV single-core cables with cross-linked polyethylene (XLPE) insulation and single-wire armouring that covers both submarine and land sections.
This cable will be roughly 255km long and is expected to be laid between North West Tasmania and Waratah Bay, Victoria. The underground cable is expected to run for around 90km to reach the Latrobe Valley, Victoria.
The link will also include a stand-alone submarine fibre-optic cable of 255km.
Prysmian plans to manufacture the submarine cables at its Arco Felice facility in Italy, while the land cables will be manufactured either in Delft, the Netherlands or in Gron, France. The cable-laying responsibility will be given to the Leonardo da Vinci vessel.
Under the agreement, the company also agreed to provide a fully integrated permanent monitoring system where all the cables will be constantly monitored.
Prysmian Group projects business unit executive vice-president Hakan Ozmen said: "This new project is a step towards strengthening our market position and global footprint in Oceania's fast-growing renewables market.
"We are proud to support Tasmania in its goal to combine the benefits of renewable energy to deliver low-cost, reliable and clean energy to customers and build the confidence of emerging industries in power supply reliability, leading them to invest in Australia."