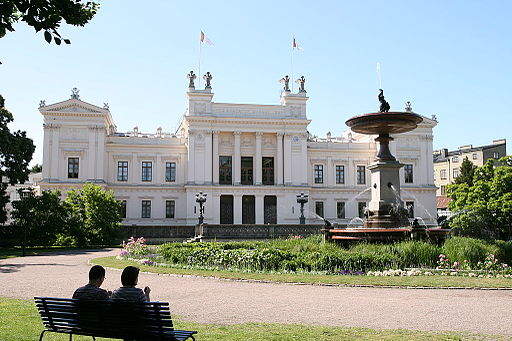 Researchers from Lund University in Sweden have released a report into how communities can successfully transition to a low-carbon energy system.
The study, published in the Journal of Applied Energy, examined the question 'under the energy justice magnifying glass' and cites transparent processes and local involvement as key factors.
Under investigation were the factors that enable such a transition and the manner in which conflicts encountered in the shift were handled by both communities and decision-makers. Community perspectives and perceived energy injustices that resulted from the transition were also taken into account.
The research examined two cases; one in Samsø, Denmark and one in Feldheim, Germany, both of which have seen the successful implementation of low-carbon energy systems.
Samsø is the first island in the world to be entirely powered by renewable energy. It has been energy-positive for more than ten years, producing its surplus energy from wind and biomass.
In contrast, Feldheim was the first energy self-sufficient settlement in Germany, using community-owned electricity and heating grids supplied by local renewable energy generation.
The team found the key to these particular transitions was engaging the local population, who were given the opportunity to take part in the decision-making process and implement their own solutions to the project's effects.
For instance, the wind turbines in Samsø are owned by a combination of private owners, investor groups, the municipal government and local cooperatives.
Additionally, study author Henner Busch said that intensive information and consultation processes "were critical to overcome social, technical and economic barriers to implementation".
Similarly, study author Professor Luis Mundaca said that the "perceived fairness by those affected by the change is pivotal to increasing the perceived legitimacy of transition outcomes".
A transparent and open process was also identified as a driving factor to the successes, considered more important than distribution of the project's benefits.
The team has said that a quantitative analysis is needed to qualify their findings, though the necessity for open procedures which involve community populations seemed a conclusive requirement for the successful implementation of the schemes.
The success of these case studies is, however, also due to their small size – Feldheim is home to 128 residents, while Samsø holds 4,000– and low rate of industry. As such, the translation to larger cities may encounter difficulties given that the population to be consulted is far greater, as is the energy required.
Additionally, the transition process for each case was found by the Lund researchers to have been triggered 'by a multi-dimensional crisis in a unique context' – alluding to the rarity of such communities.
However, Mundaca said the model could be translated to larger cities, providing various key enabling conditions such as "renewable energy resources, management of the demand side of the energy system, long-term planning, specific targets, finance, clean energy technologies, behavioural change, policy support and political will" were seriously taken into consideration.
Additionally, Mundaca said that while self-sufficiency was feasible for a small community, self-reliance was more applicable for larger cities, as "a city can be self-reliant when it has a strong commitment for local renewable energy production and is not a net energy consumer or user".
"For a city to be self-reliant," he said, "tailored policies and measures to drastically improve energy efficiency (and thus lower energy demand), increase RE production (within the city, neighbouring areas or region), improve transport and green mobility, and effectively engage citizens and stakeholders are all fundamental.
"It is about a 'system', so it is the entire energy system and not only its supply side that needs to be addressed or transformed. There are many cities around the world that are now aiming for 100% self-reliance."