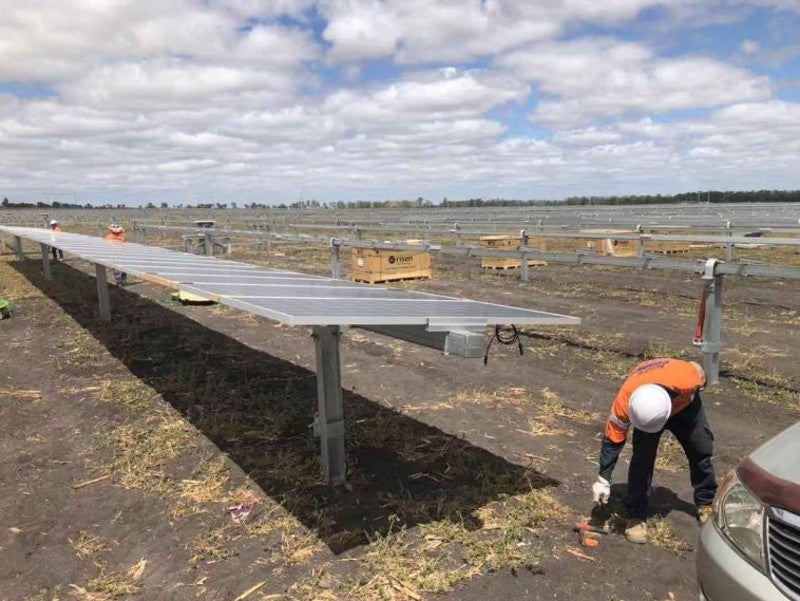 The Queensland Government has announced plans to invest A$17m into a "renewable energy training facility" that will form part of the state's long-term response to the Covid-19 pandemic.
The state investment will be matched by a A$6m contribution from the renewable power industry and will ultimately provide skills training for 750 apprentices a year, while aiding a further 26,000 electricians with additional training.
"This is part of the second stage of our Unite and Recover for Queensland Jobs plan which is all about creating jobs and future proofing Queensland," said premier Annastacia Palaszczuk. "The new facility will provide world class training in electrical, solar, and telecommunications for thousands of Queenslanders each year while creating more than 40 jobs during construction."
This focus on renewable investment is a key component of the state's long-term plans for economic recovery, with renewable power one of eight "emerging strengths" targeted for investment by the government. With employment in the sector predicted to increase by 120% over the next ten years, according to the Queensland Government, this investment could go a long way to ensuring the state's renewable future post-Covid 19.
"This is a fantastic partnership that will provide so many of our current and future electrical workers with the skills they need in emerging technologies," said Donna Pickford, CEO of Electro Group Training, which will construct and operate the facility.
"Investing in state-of-the-art facilities will ensure we can provide the training for the growing industry."
The state has reported 1,065 cases of Covid-19, from over 250,000 total tests, and six people have died from the virus, with lockdown measures and economic disruption affecting people across Queensland. In response, the state government has invested A$6bn in a number of initiatives to support the state economy, including A$1.2bn to expand emergency departments and a A$1bn industry support package, and the renewable energy investment forms part of this response.