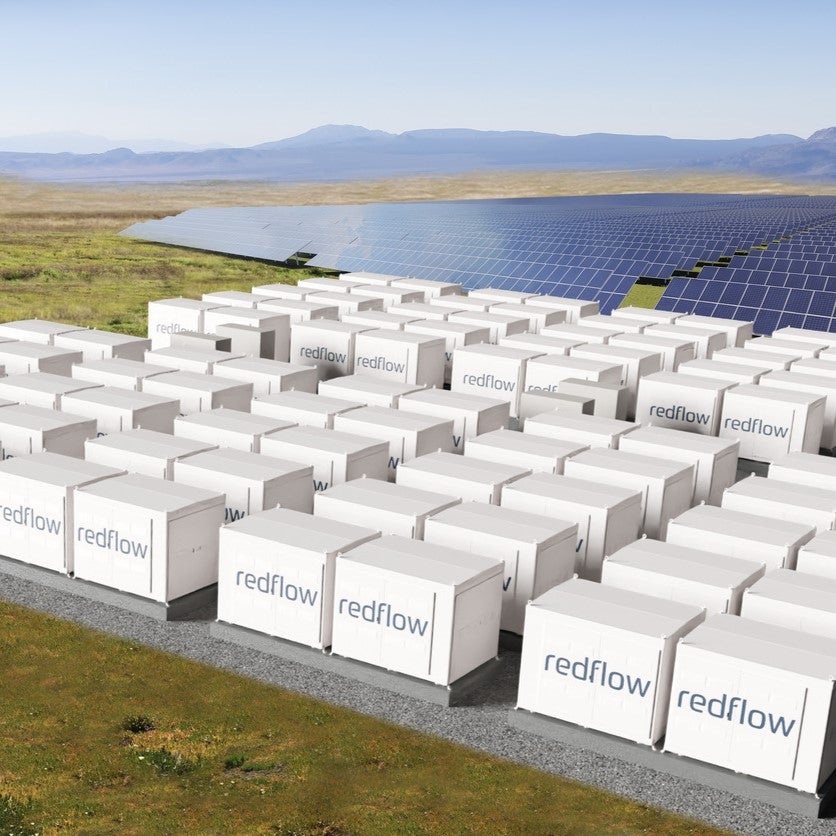 Redflow, a Brisbane-based manufacturer of redox-flow batteries, will supply a 20 megawatt-hour battery system for a new clean energy storage project in northern California. 
The company has secured $12m (A$18m) in funding from the California Energy Commission (CEC) for the development, which is expected to begin operating in 2025. Redflow will supply 2,000 of its ZBM3 batteries in its 200 kilowatt-hour modular energy pods for the project.  
The battery energy storage system will be paired with a 5MW solar installation, forming a renewable energy microgrid serving the indigenous Paskenta tribe of northern California. Reflow claims that "the project is part of the Tribe's efforts to achieve greater energy sovereignty through control over their own energy resources, reduce fossil fuel consumption and assert responsible land stewardship." 
California developer and contractor Faraday Microgrids will serve as the project lead for the microgrid development.
"An important step in California's clean energy transition"
Commenting on the announcement, Redflow CEO and managing director Tim Harris said: "The market for long-duration energy storage is accelerating. CEC approval firmly establishes our presence in California, which is leading the development and support of non-lithium technologies to achieve its net-zero goals.
"This project is a great example of US-Australian collaboration in renewable energy and supports the aims of the recent Climate, Critical Minerals and Clean Energy Transformation Compact, which cites clean energy as the third pillar of the alliance," he added. 
Jonah Steinbuck, director of the Energy Research and Development Division at the CEC, called the project "an important step in California's clean energy transition", adding that "it reflects the CEC's goal to commercialise proven long-duration energy storage solutions and support the energy sovereignty of tribal nations such as the Paskenta Band of Nomlaki Indians."
Steinbuck also remarked that new energy storage technologies will make California "better positioned to expand and diversify California's energy storage portfolio, reduce reliance on fossil fuels, and enhance the reliability and resilience of our grid".
"The resiliency, operational performance and safety of Redflow's zinc-bromine flow battery technology will support the sustainability, reliability and energy self-sufficiency goals of both the state of California and the Paskenta Band of Nomlaki Indians," said David Bliss, CEO of Faraday Microgrids.