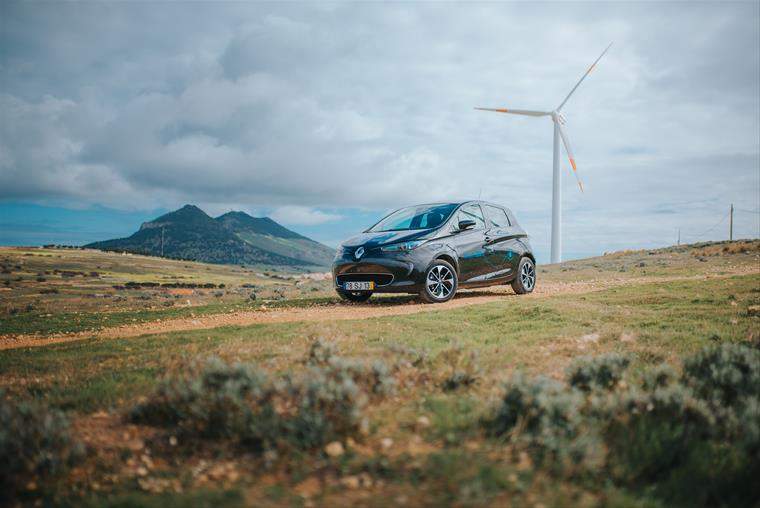 Renault is working with Empresa de Electricitade da Madeira (EEM), the provider of electricity to the Madeira and Porto Santo islands off the coast of Portugal, to launch a 'smart electric ecosystem' on Porto Santo.
The project, known as Sustainable Porto Santo – Smart Fossil Free Island, will be completed in three stages, and aims to demonstrate that fossil fuels can be entirely replaced with renewable energy, using the island from the Madeira Archipelago as an example.
The first phase will see the island given 20 vehicles, each driven by a volunteer user for their daily lives, that are supported by 40 charging stations. The second phase, to be completed by the end of 2018, will establish a vehicle-to-grid system where parked electric vehicles can discharge power back to the grid. The final phase will place 'second-life' battery packs–former car batteries that can no longer function in cars, but can still operate as storage units–on the island to store energy generated by the island's wind and solar farms.
"We are delighted to be teaming up with EEM today to establish this unprecedented smart electric ecosystem which demonstrates to what extent the electric revolution is changing our everyday lives beyond just transport," said Eric Feunteun, new business and electric vehicles programme director at Renault.
"Our aim is to build a model that can be carried over to other islands, eco-districts and cities, while consistently striving to achieve large-scale rollout of electric mobility solutions that are affordable for all."
The island will also take advantage of smart charging, a system where power is transferred between cars and the grid as need dictates. Batteries are charged when supply of renewable energy exceeds demand, notably when renewable energy production peaks, and vehicles provide energy to the grid as part of vehicle-to-grid charging during peak hours, to enable the charging stations to operate as temporary energy stores.
The initiative follows a 13% increase in the energy produced by leading Portuguese renewable energy company EDP Renováveis from 2016 to 2017 as Portugal tries to move towards cleaner energy sources.